This week is shaping up to be quite alright, Monday wasn't bad at all :) Some Mondays I just can't handle. It must be because my hubby is back home! It seems normal again. Last night we watched the Lord of the Rings: The Fellowship of the Ring. I haven't watched these movies for a couple of years! I have all of the extended editions of the movies, I just love them. I love the books even more :) So, since that movie is SO long, I got quite a bit of stitching done on The Four Seasons.

I am working on the holly and the basket now. After this motif is done, I only have 4 small ones to do! :O And then I'll be all done with this big chart. The end is looming near, I can feel it.
Also, I had finished this Sweetheart Tree chart last year, and just "finished" it. I didn't have time to do it with all of the others, so here it is: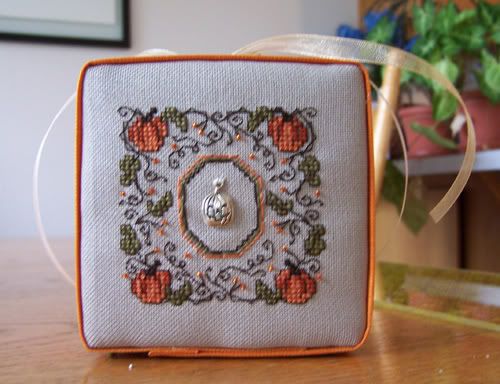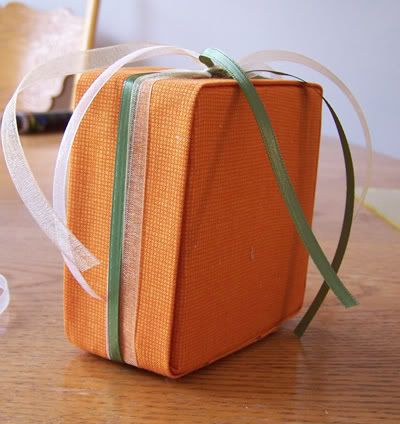 Now I'll have some fall/Halloween stuff, yay!
I am still working bit by bit on the LHN: Stars & Stripes chart here at work. It is coming along, I won't post a picture until I have it done :) I want to start another BIG project, but won't until I have Four Seasons done. I have the will power to wait… I really do :P