I have a progress picture to show of the Four Seasons now :) I stitched on it the past few nights. There are some little birds now. I love this piece, it's just so big… I will persevere and get it done though!
Before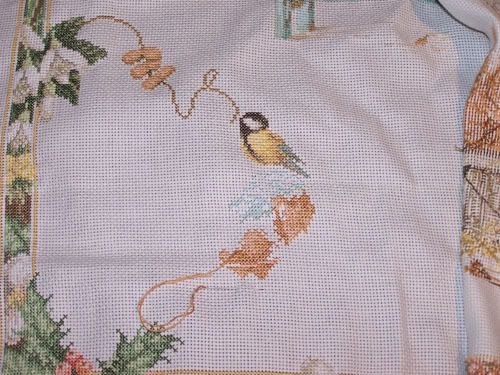 As of last night: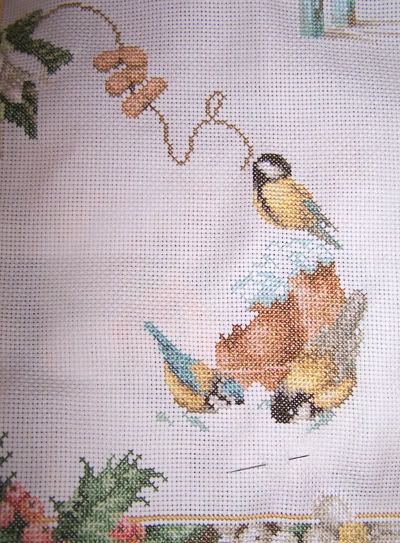 So, I have also started a biscornu. I got a freebie by Perephia designs called Alegria. I decided to use my new dinky dye silk called Daydream on it, and the linen is 25 count mint green. The silk is so nice to work with, it's so smooth! I love it. Here is the top of it, I am not sure what to stitch on the bottom yet.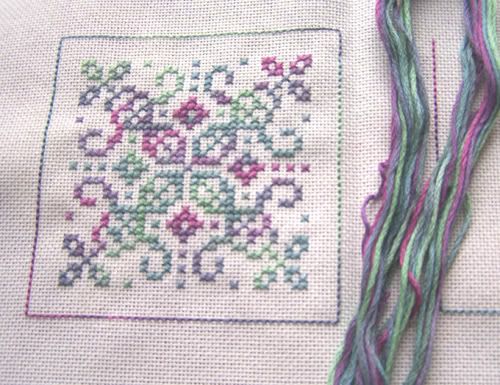 I hope to get some quilting done tonight, we'll see. I have been too tired lately to quilt, I just have wanted to stitch, it's easier :) The weather here is amazing and warm. I hope to spend the evening outside tonight! I have to take advantage of this weather before it starts raining again.