I was able to finish stitching The Cape today. I love how it turned out! It is so pretty :) The waves are my favorite part of this one.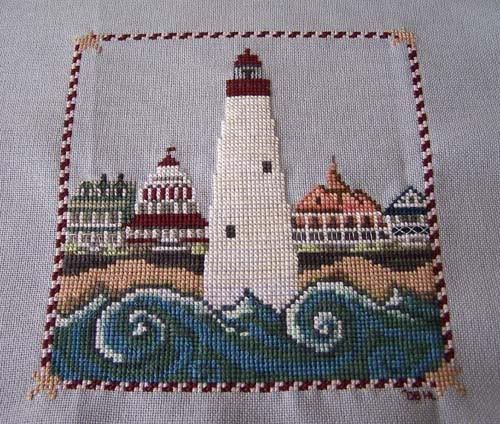 I've been working away at my Star Lights quilt, it has required A LOT of chain piecing. Jessie has been my little helper and cutting the threads for me as I sew. When you have 400+ chain pieces going on, that is quite a big job for a little kiddo, she was happy to help though. :) Thanks Jess.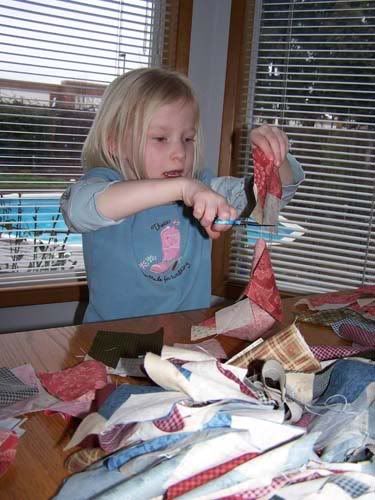 Also, Jessie got a haircut. She has such pretty blonde hair, when they cut over 6 inches off it about made me cry, it looks cute short, PLUS we won't be having a fight every morning when I am combing the knots out of it. So, it is a good thing I suppose.