WOW, thank you everybody for leaving such nice comments on The Four Seasons finish, you are all so great :D I am thrilled to be done with it.
I decided to start a smaller project called Flax Fields by Carriage House Samplings. I used the recommended DMC floss for this. It does call to use silk threads, but I about passed out at how much those cost, and for this small of a project I couldn't justify it LOL! So here is my progress so far...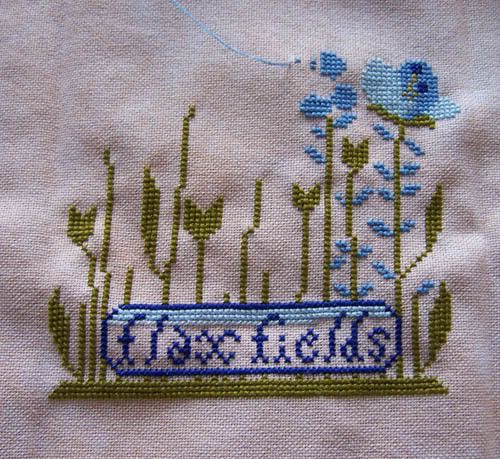 And I started a baby quilt for my friend Lori. I made so many of these blocks, thinking it would be just enough, well it turned out to be too many, so I am making two of these now :D The blue and white fabric is from stash the yellow and green I bought for it. I'm going to sew a 2" border all of the way around and then tie it to finish it. I like the colors of it, it reminds me of a beach for some reason.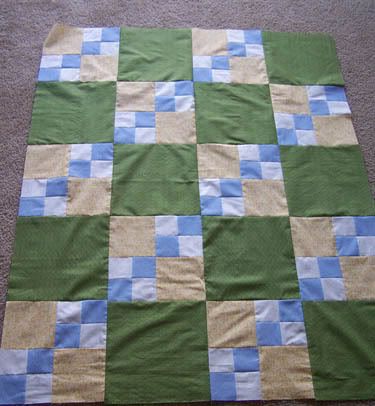 I hope you are enjoying your weekend. Thanks for taking the time to stop by :D