Marie
made me the most gorgeous pinkeep for a birthday gift. She's so talented. I just can't imagine making things that look so perfect! She stitched a Mary Gary design :D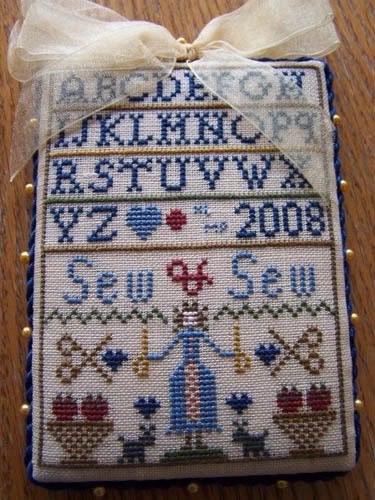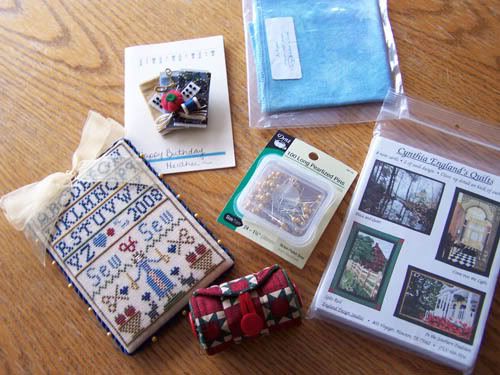 She also made this cute pin...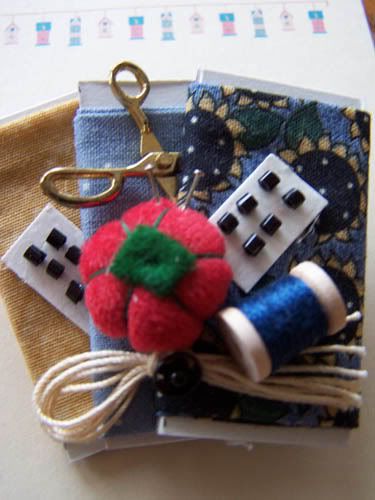 And this neat needle/thread holder, how cool is this?
I wish I lived closer Marie, that would be so fun to get together. I love the exchanges, I've met the most amazing people! You made my birthday a special day indeed! :)
In other news, I received the Q-Snap Quilt Frame, it's AWESOME! I wish I would have bought one sooner, it's so easy to use, move around, store. Very handy for someone with a small space :) I started tying a baby quilt on it last night and it really works well for me. Yay for good products!