I heard from Dani she received my squares and liked them Yay! I am glad she did :) I stitched Bent Creek: Celebrate Freedom. I had a fun time stitching it for her.
We went on a great hike today to Drift Creek Falls, south of Lincoln City. Oh my goodness, it was just a beautiful place. There is a very big bridge crossing a ridge that overlooks a big waterfall. Wow. I am so glad we went!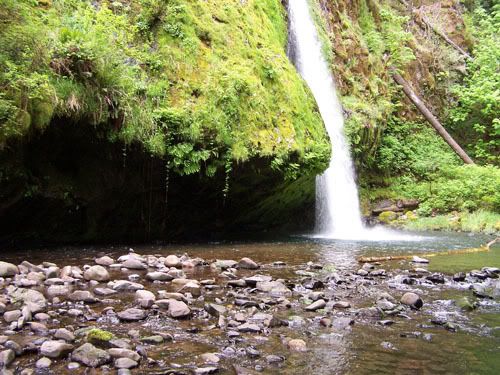 See the bridge up there??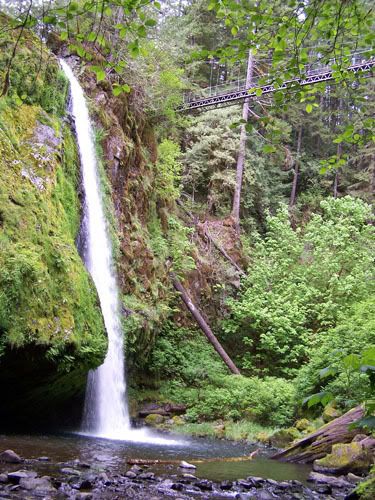 I hope you all had a nice weekend.