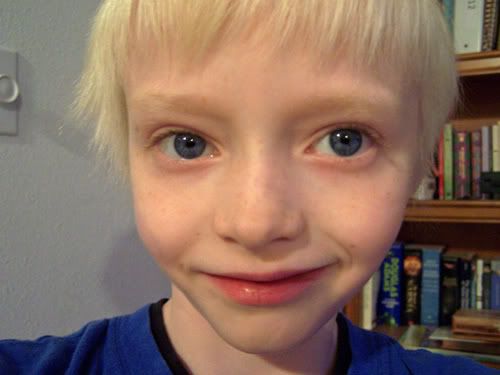 Hello my friends! I've been out of the blogging world for a few weeks. I give up on trying to redeem myself. Life is too busy right now. I did so good for so long on posting every week, or several times a week!
My excuses are as follows:
#1. My kids: 1st and 2nd grade kids bring home lots of homework, and for a working mommy and daddy like us, our evenings are filled with teaching kids how to add 234 + 193 + 78, and teaching them how to spell "no" vs. "know" or how to not write out numbers backwards for the 50th time!
Cute Jessie story:
We were on about page 7 of some sort of math homework, and she kept writing her numbers backwards, I'd just erase and tell her to rewrite it. She finally got fed up with herself and exclaimed "WHY do I live in backwards world???" She was so flustered, it was adorable! I love my kids, even though their homework isn't that fun.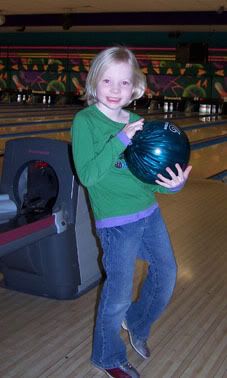 This week is spring break and I think I was more excited about it than my kids… no homework wahoo! (does this make me a bad mom??)
#2. I joined a gym. Which means after I put the kids to bed at 8:00 I go and work out. I feel good! BUT it cuts into my "craft" time. I doubt I can stitch and swim laps at the same time.
#3. I am tired, from #2. Which means I go to bed earlier.
The weekend was very nice, I managed to get a few things out to work on.
I have made a bit of progress on Shores of Hawk Run. Here I am as of today, the 4th block is slowly filling in.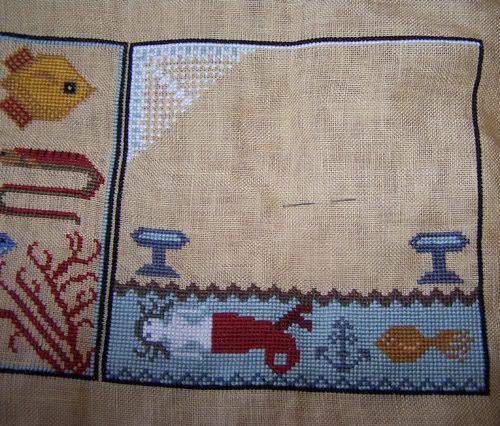 And I started a new quilt! I bought this kit from Hollyhill Quilt Shoppe in West Linn, Oregon. I have bought several of their kits (they are amazing!). This is called Puzzle Play and uses all blues/greens from the Amy Butler Midwest Modern fabrics. I am in love with it.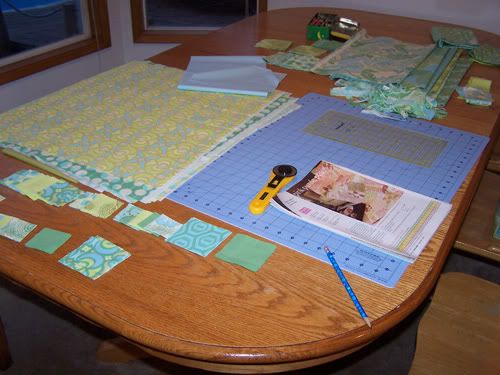 I got 2 of my 5 tablerunners done for my bedroom, here is one on our bedside shelf. I love batik fabric!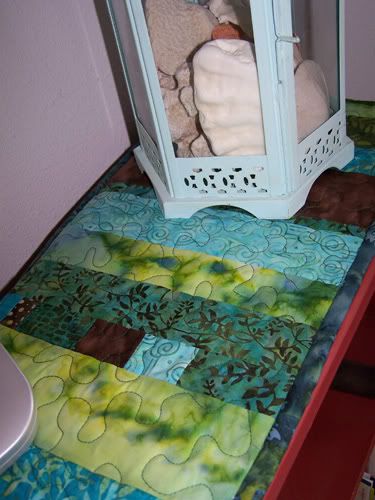 A few months ago Mark was complaining about how the little quilt hanging above our bed looks weird. It just kind of looks "stuck" there. It just so happened I read on Heather Mulder-Peterson's blog about how she hangs her quilts from a curtain rod… so I suggested that to him, and we bought a curtain rod, several months go by, and we finally hang it up. At least it doesn't look "stuck" there anymore. Painting the bedroom will happen someday, I've only had the paint for over a year now...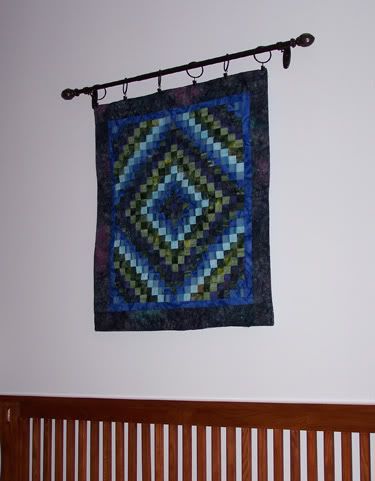 Mark got us these adorable ladybug truffles, aren't they so sweet?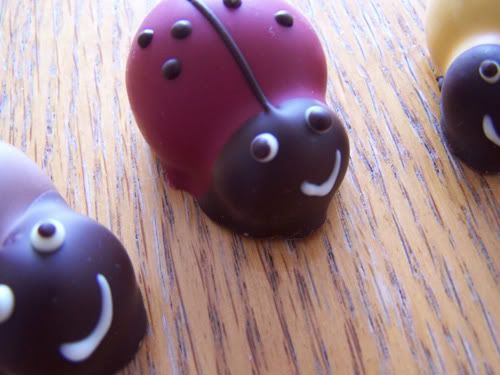 All is well in Portland, how is it for you??