I was able to finish another block this month, yay!!!! I am stitching Shores of Hawk Run Hollow by Carriage House Samplings. I am using a 32 count linen, and DMC threads. I love this project.
I will be stitching on the big block in the middle next, it has a big sailing ship and a dolphin. It will take me awhile :) I lost my "mojo" for the past few weeks, it was allergies, they made me feel so tired at night, I could hardly keep my eyes open and concentrate. This week I feel much better, so I was able to work on this finally.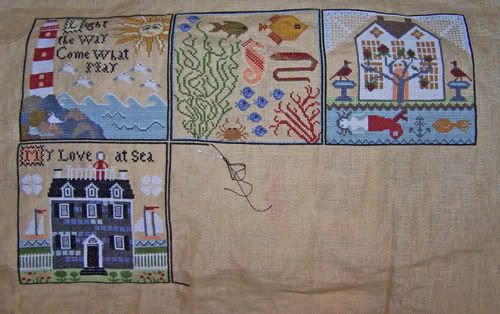 Tonight is our school's science fair. Curren has entered a project, and he did such a good job. I am excited to go and see all of the other entries tonight.