Today has been a great day. Jessie was coloring and looking rather silly. She was sitting across from me while I was sewing, and she just cracks me up!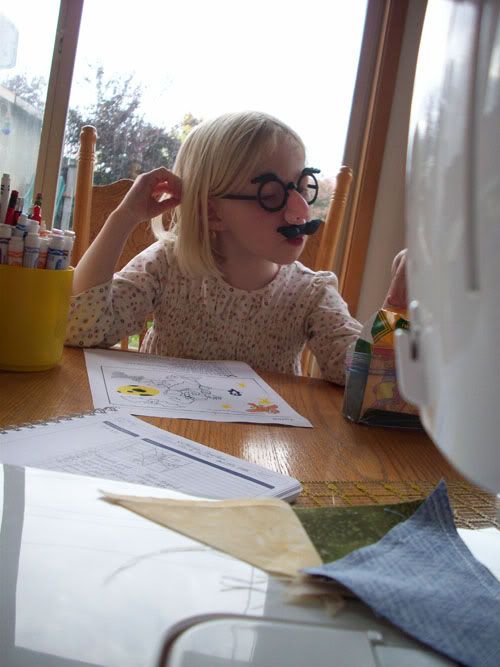 Curren looking a little lost...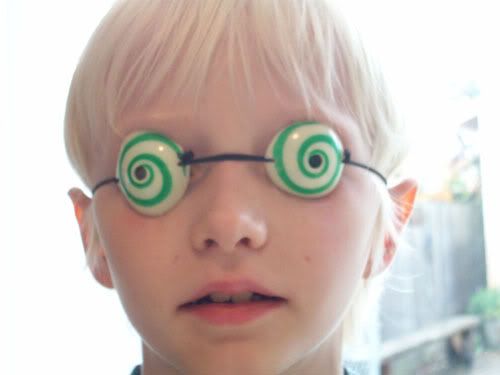 And our big giant pumpkin from our garden... (it weighed in at 90 lbs!)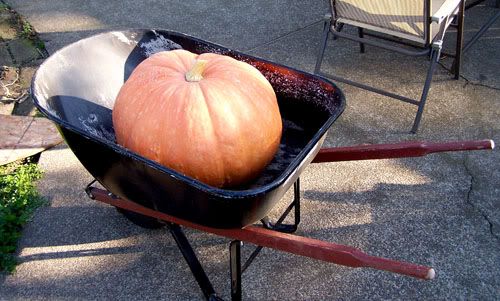 Was carved into a crazy pumpkin by Mark!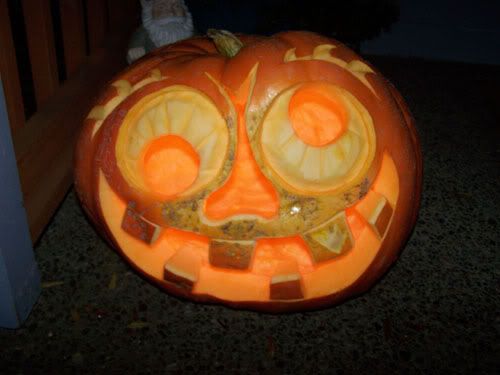 Happy Halloween!