I had emailed Marie back in February about doing a fall exchange with me. I love Marie, and I love her work. She is the best finisher I've seen! She was so nice and agreed to exchange with me, thanks Marie! I have been wanting to make another project bag, so I chose a design I could put her initial in. The chart is free, you can find it at My Aunt's Attic. It's a really neat website. A lady found old patterns in her Aunt's attic and converted them electronically, and put them on the web all for free. They are beautiful patterns, wh
en you get some time go and check them out. I've stitched a few of them now.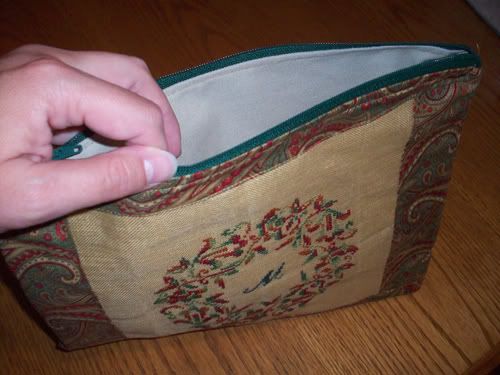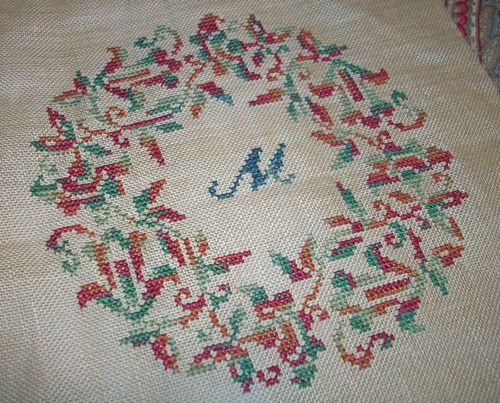 The thread I used was variegated in every fall color you can imagine. When I first started stitching it, I got half way done and almost started over, it wasn't looking right to me. I decided to finish it and see if I liked it. I am glad I did, it turned out pretty I think. The linen used was the leftover piece from my Shores of Hawk Run project :) It is a 32 count linen.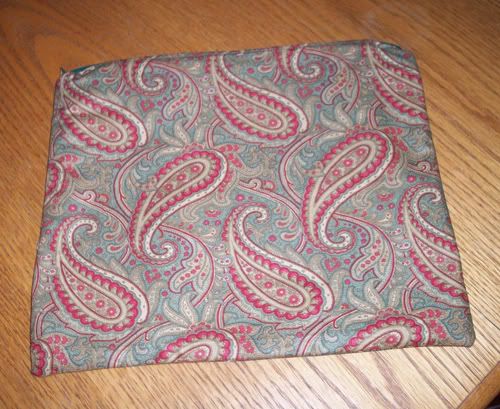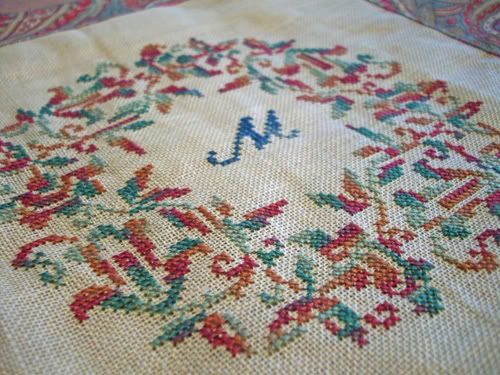 The fabric to make the bag was in my unruly, large stash, it matched perfect!
For those of you wondering, does Heather even cross stitch anymore? I do still stitch, just not nearly like I was a few years ago. I have picked up a WIP, Bent Creek Snapperville. I have many projects started, I am going to work on them until I finish them. I just haven't been in the mood to stitch, I am pretty sure I got burned out, so I am holding back for awhile :) Quilting has been my siren call as of late.
When Curren and I were working on homework tonight, the doorbell rang and Garth the mailman had a box in his hand for me!
Marie
made some beautiful things for me.
She stitched a turkey from a Prairie Schooler chart and has this adorable Anna Lee doll holding it (how creative is THAT?)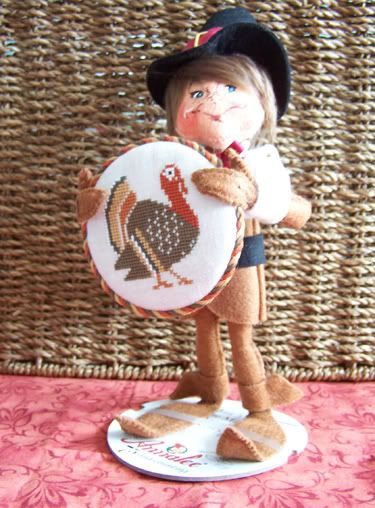 Curren loves it.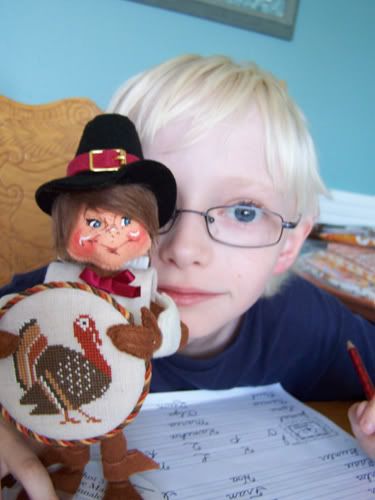 She also made a lid topper for a jar full of chocolate. Her tiny over one stitching amazes me.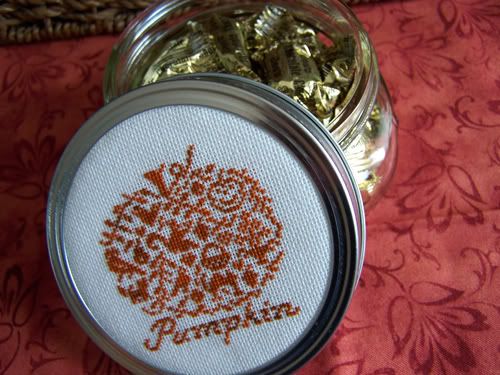 Thank you Marie! Now I need to go decorate for fall :)