This pattern looks a lot like stepping stones to me, so that is why I named it. I've been trying to give my quilts a name recently, even if it is the name the pattern designer picked :) Do you name your quilts?? As you can see, I've been on a roll lately with quilt finishes, this is the last one for awhile. I have been pushing myself to get this one done. The end of the school year is this week, and it's a gift for Jessie's (other) teacher.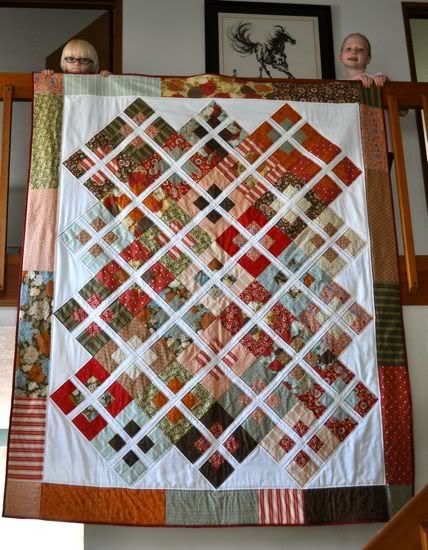 I used the fabric line
Simple Abundance
by Moda. I had a fat quarter bundle of it, and it was begging to be used for this quilt. I still have a lot of the fabric leftover, and I have lots of plans for it next.
The thread I used to quilt it was lightly variegated, it is a cream color with tan variegations. I am really happy with it, it was hard to choose a thread color because of the light and dark fabrics used in this quilt. I did straight line quilting, which made a grid on the back, I love that.
In an effort to "use it up" I have had these flannel pieces in my fabric stash for awhile, they are remnants from other quilt backs, and I decided to piece them together and use them on this quilt, the colors all match the top. I don't know that I like this back much, but I am happy that I used the fabric :)
In Portland the sun was refusing to come out, and finally this weekend it did! We were really enjoying being outside. On Saturday our neighbors took us on their boat. The Columbia River that runs through Portland is huge, and a lot of huge ships go up and down it delivering goods. Look at this oil tanker, it was slightly overwhelming to be riding in a tiny ski boat next to this monster.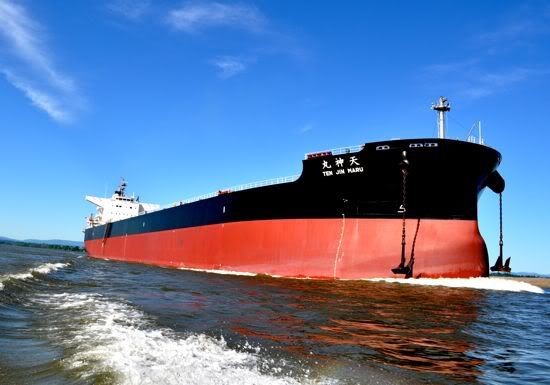 We drove to the Columbia River Gorge and took in the view. Breathtaking right?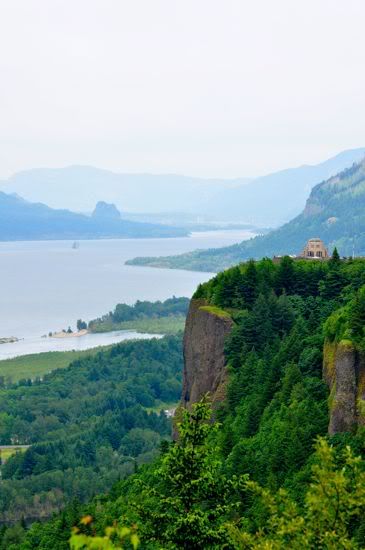 And on our way back stopped at Multnomah Falls. A great weekend! Now onto this week, hopefully I can survive.