At the PMQG meeting the bag of fabric I brought was stuffed full of Neptune fabric. There are a lot of Neptune lovers out there, when the fabric line came out in 2009 I had bought quite a bit of it because it was my favorite colors, and ocean themed! How could I not love it?
Ale did an amazing job, she said she flickr stalked me, & blog stalked me! She makes me laugh :) When I opened her package, I almost started crying. She did such a great job. And when Jen saw it, she said, "You nailed her Ale!"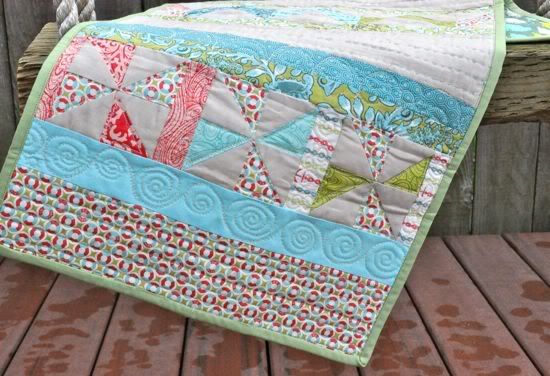 She did nail me! First let's drool all over this table runner shall we? It has linen, and hand quilting, and pinwheels! It's so pretty, it hurts my eyes.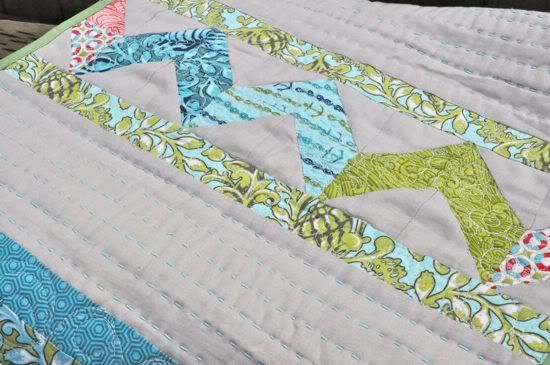 Then she didn't stop there, she made me a pillow too! I know right? I am the luckiest girl ever. The pillow has all of the beautiful things the table runner does.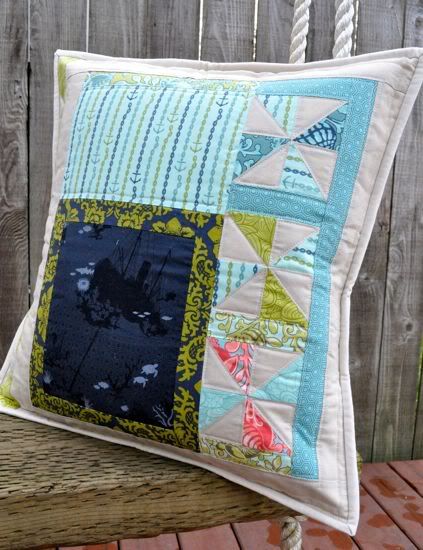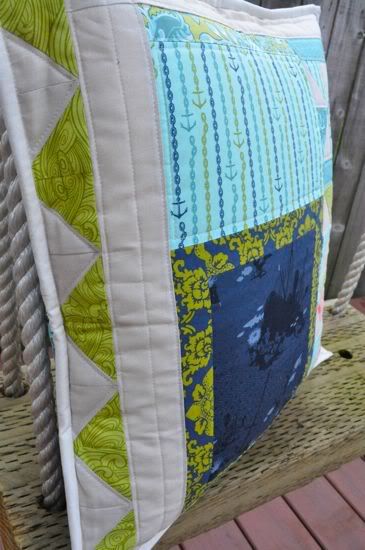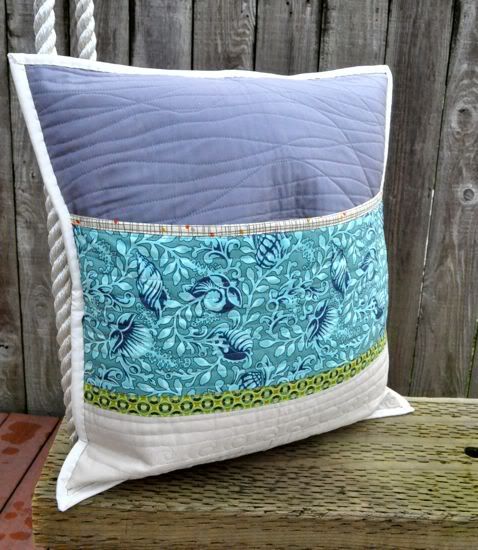 And on the back, look at the back…. She free motion quilted "Take me to the Sea"
Look at me, I just fainted.
Okay, so thank you Ale, I love what you made for me. Now it's time to break out the rest of my Neptune fabric and make a quilt out of it, to match my gifts!