After leaving town for a full week for Thanksgiving, coming home to Christmas prep was a bit overwhelming! Did all of you think having Thanksgiving at the end of the month cut us a bit short to prepare for Christmas?? We had a great trip to Utah to visit friends and family, and are now home attending parties and making gifts. I have been working on several things at once, and have slowly been finishing them because of it.
My first was super fun. For the
Portland Modern Quilt Guild
in November we all bring a sandwich bag full of fabric, and we take home somebody else's bag. We then have to make something with the fabric, adding in only one other fabric if you want (I always add more haha!) then we bring it to the December meeting and we get to take home what another member made out of our fabric. It's sooooo fun! This year I got a stack of Joel Dewberry fabric called Heirloom. It is GORGEOUS. She asked for a sewing machine cover or tote bag, or anything! I've never made a sewing machine cover, so that intrigued me. I ran with it!
I didn't want to cut the fabric up too much since the prints were really large. I pieced the SEW letters using the pattern
Refrigerator Magnets
by Elizabeth Hartman. They were fun to make. I then hand quilted inside the letters a little bit to define them.
And the photos aren't too great, it gets dark here too early now!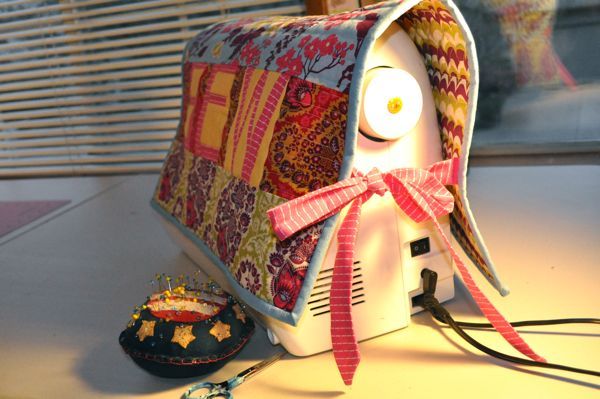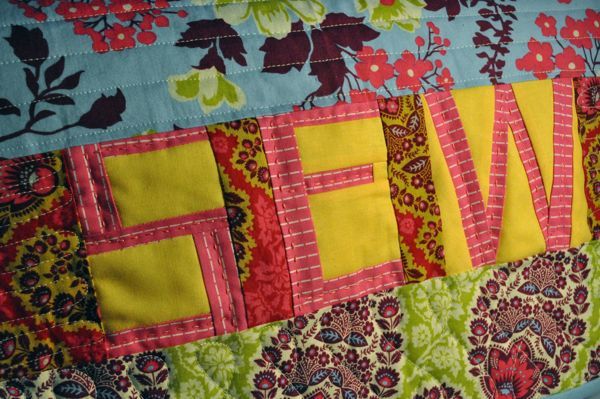 The meeting is tonight, so I get to give it to her! I'm so excited to see what she thinks of it.
There is much more to share, now that several things are done, look for more posts soon.