This quilt has been on my mind ever since I made the quilt Odds & Ends for the book Quilting Happiness. I wanted to make one in bright colors, and finally, I got around to it.
Here is the quilt I made for the book: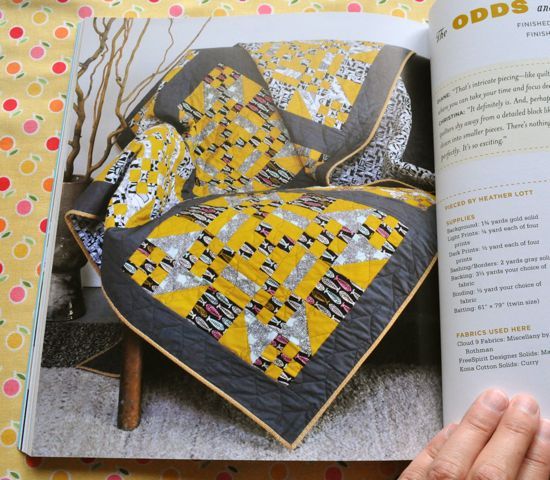 When my best friend from high school told me she was expecting a baby girl this summer, I knew exactly what I wanted to make for her.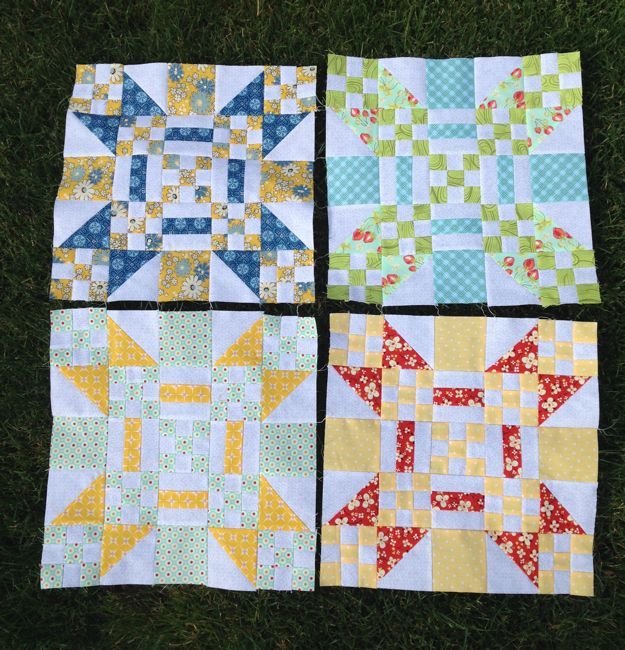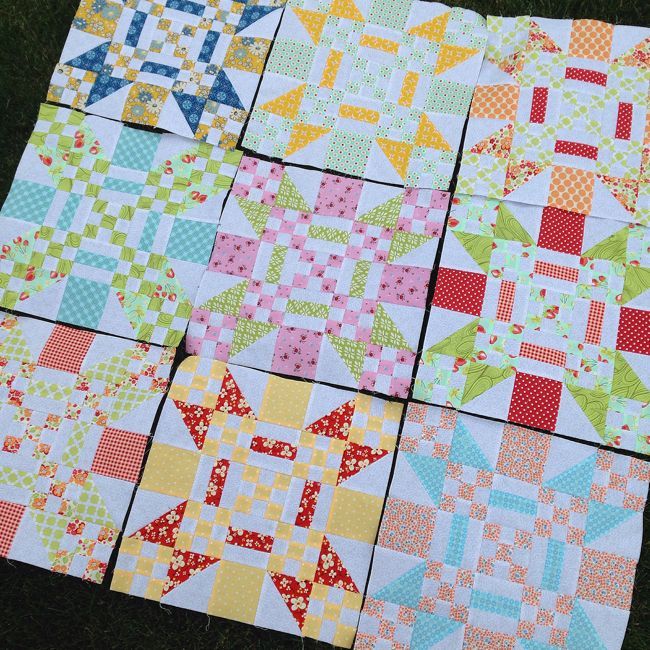 I went for bright and summery.
I also decided to leave out the sashing and borders for this quilt, I didn't want it to be too big.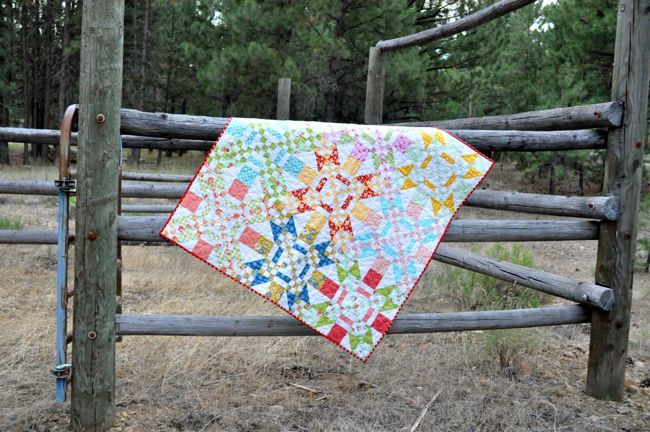 I finished it while we were in Sisters for the quilt show. The house we stayed at had a corral out back, perfect for pictures.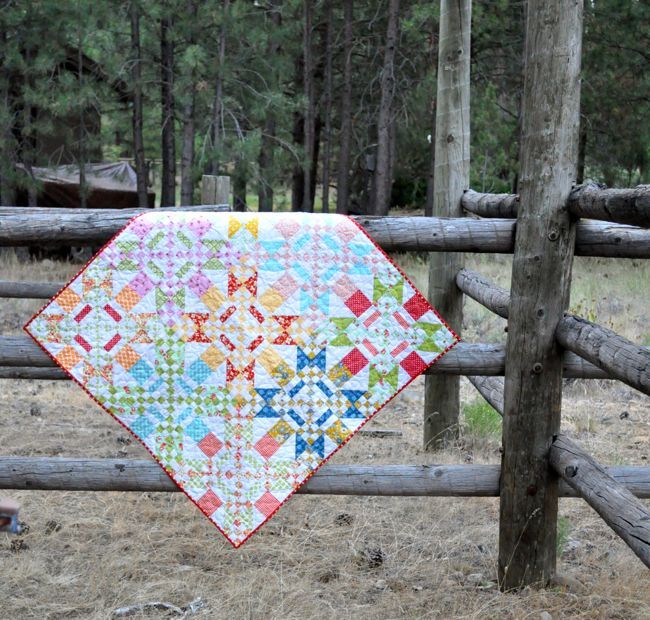 I love making quilts with lots of pieces, it's a bit fussy and requires some concentration.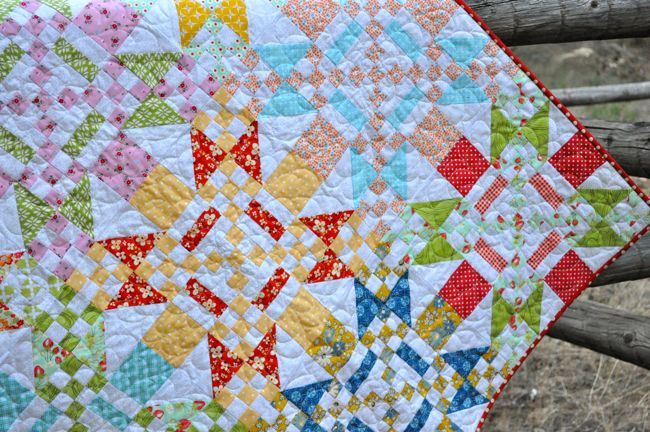 I free motion quilted flowers on each block, and put a soft aqua flannel backing on it. It was so fun to make, and with each stitch I thought of my friend and her soon to be baby, such a wonderful thing!