Well, I must say my family is going to all leave me if I don't knock off this ridiculous amount of work I have been doing lately. I bought this fabric back in I think September... because I love Americana, nautical, boats, and this was all of that! So, I got the pattern Carpenter's Star, bought 8 fat quarters, and the border fabrics and it sat in my closet until now...
Here is the fabric: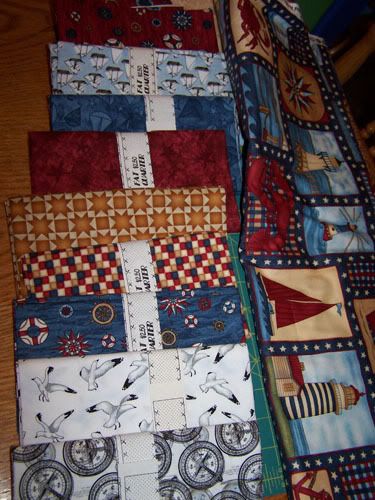 The pattern: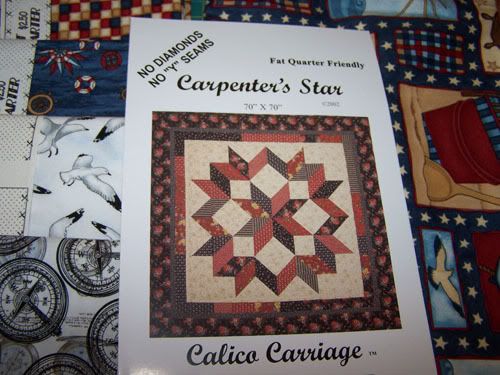 I got all of my blocks cut, sewn, and cut into triangles, and then laid them all out. I did this in about 3 hours, it wasn't bad at all, I was impressed with how fast it came together. Here it is laid out: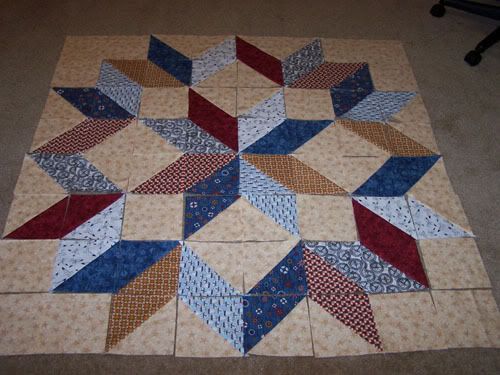 Close up of star: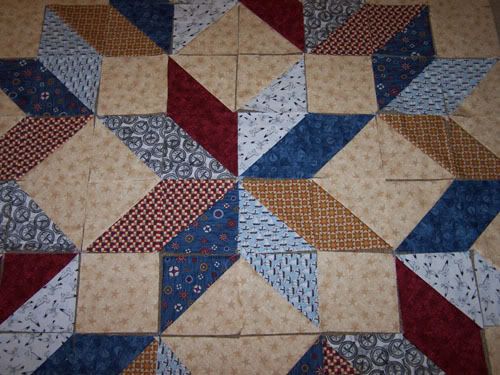 And this will be the border... I am thinking this will be a good wall hanging, it'll only be 70" x 70". I have a big wall it'll go on, that is if I decide it won't make a nice lap quilt. We'll see...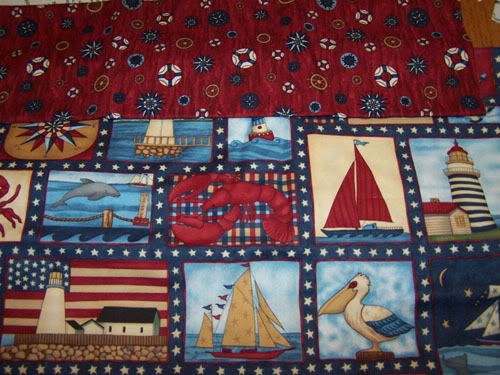 Here is my messy kitchen table... it has been taken over this past week. Do you like Spike? He's my cactus and keeps all hands off of my stuff :P My husband had him on his desk at work forever, now he's home and we don't know what to do with him. So he's my centerpiece for now.