I found out today the exchange I am in for Valentine's Day on the USEBB was received by Marie! So, here it is:
F is for Friend by The Prairie Schooler, finished as a wall hanging (I am on a roll with these)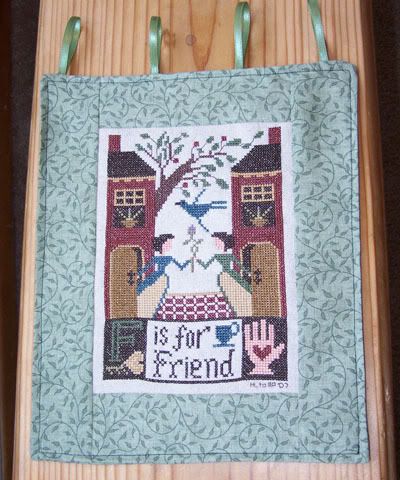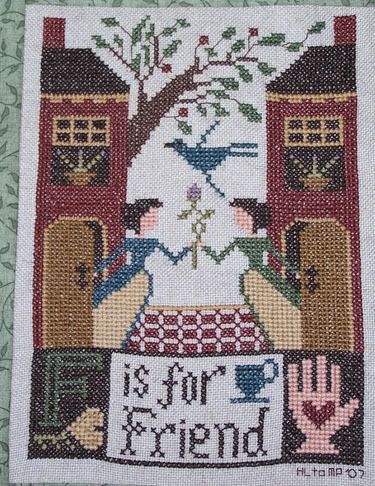 She loved it, and said it matches her home too, woohoo! I am so glad to hear that she liked it so much.