I LOVE horses, and have passed this onto my 4 year old daughter Jessie, who is just as obsessed as I am :D Yay! So, while I was visiting my husband's family in September I got to go to a lot of quilt shops, because my MIL loves to quilt like me. Well, I found horse fabric, so I bought... a lot of it. How could I not? Anyway, I came up with a simple quilt design for this fabric. It'll be a twin size for Jessie's bed, and it will be chalk full of horses!

Here is the design: It'll use 6 solid blocks (I have 12" panels with a horse on them), and 6 nine patch blocks.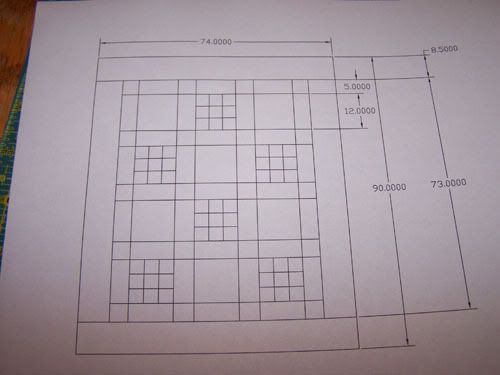 Here is the 9 patch block: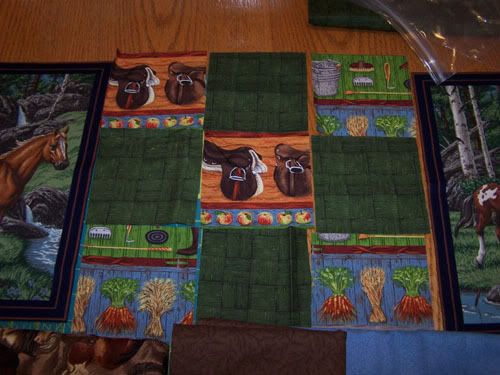 And here are the solid panels, there are two designs.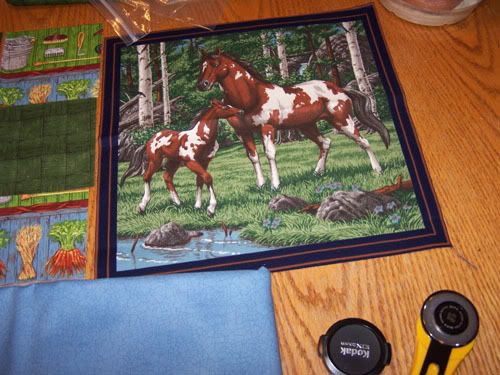 This is the border, the blue and brown, the brown horse fabric will be the back of the quilt.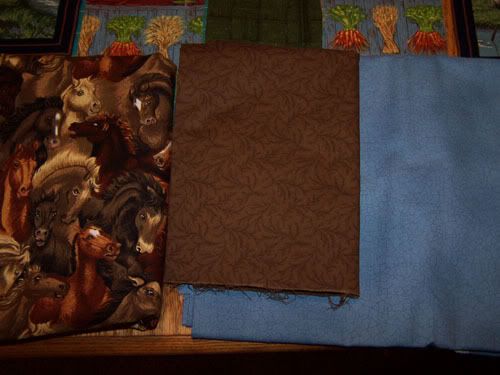 Isn't it so cute? Jessie will just adore it. If I don't steal it that is :D I plan on giving it to her for her birthday in April.