Today was a nice day, we drove out to Hood River to visit some friends and stopped at Multnomah Falls on the way there, it's in the Columbia River Gorge, and it's just a beautiful HUGE waterfall. I didn't have any pictures of it in the winter time, so it was good photo op :)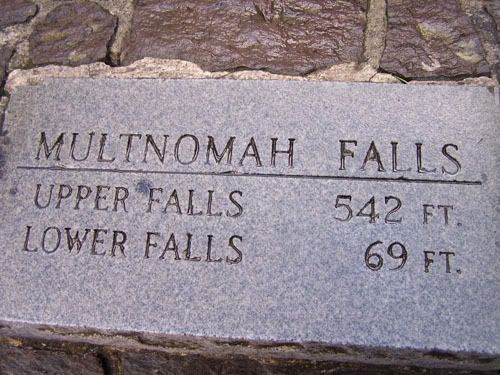 The mist from the lower falls was getting my camera all wet, so I couldn't take as many shots as I wanted :P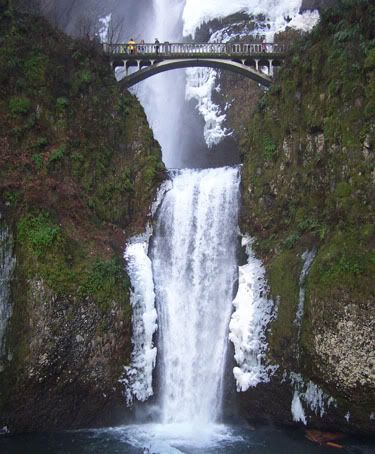 Jessie wasn't too thrilled with getting her picture taken, we had to wake her from her nap. Poor princess! LOL :D
And as for cross stitching, I hear Carol got my biscornu for a PIF gift :D I am so glad she likes it! I have never made one before. I used a free pattern from Ink Circles, I had a lot of fun making it.
This is for the ornament SAL, it's the one by Country Cottage Needleworks, it turned out cute... now to make it into an ornament. That is for another day.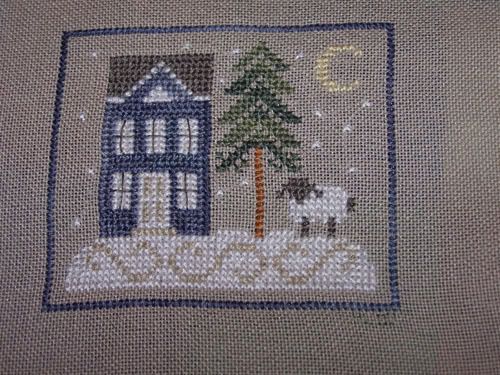 I am *almost* done with my quilt top, I have a little more border to add! Woohoo!