Well, I got the border on this last night, it looks very cute. Horses romping all over it, it's perfect! Jessie still hasn't managed to see this yet, I hope I can keep it a secret until April. I don't know if I can! I am horrid at keeping secrets :) Good thing she can't figure out the internet and see my blog yet... though I bet it'll be soon.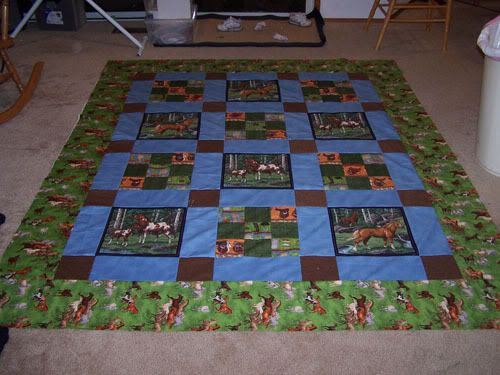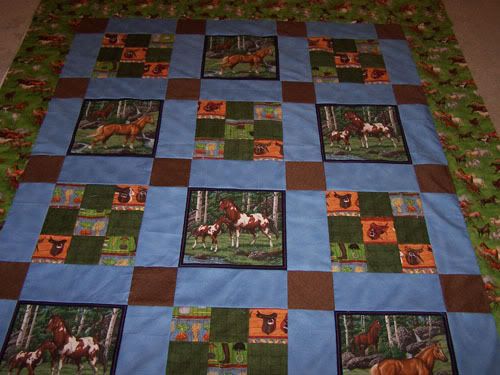 I am almost done with my part of the RR for the Jayne's attic board, it is looking good. And guess what?? I was accepted in the
SBEBB board
today by
Becky
! I am thrilled about it :D More exchanges, and more wonderful people to meet. I can't wait.
I ordered a walking foot for my sewing machine tonight. I have been wanting one. I have never used one before. But from what everyone and their dog has told me about them, they are a necessity for quilting. I think anything to make life easier when quilting is worth having! Here is to hoping I ordered the right one! LOL!
Thanks for your kind words and support, it's so uplifting to me. I have enjoyed getting to know all of you. I look forward to your posts every day :D