Here is my pile of broken dishes I made today :) I call them pinwheels, then saw them called broken dishes, then saw them called hour glasses. Whatever, here is a pile of half square triangles! :D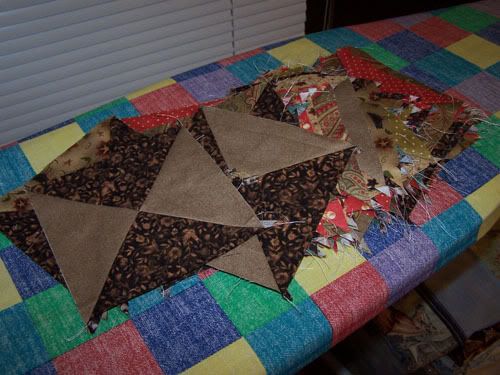 I also finished some birthday blocks for the exchange I am in:
Amish Diamond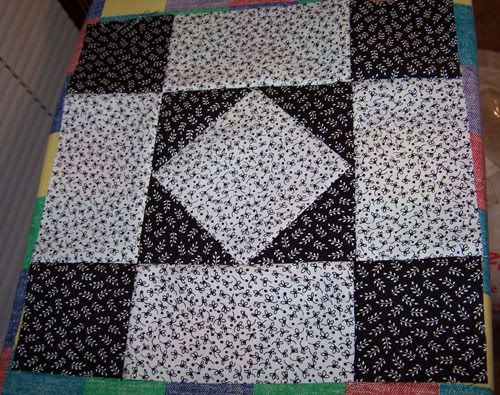 Pieced Box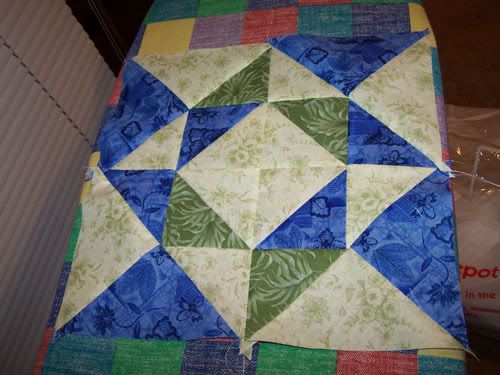 I found a pattern for a table runner and the fabric I bought for it many months ago tonight, so I will start this soon. It is my most favorite colors and fabrics, I LOVE this, I can't wait to start it.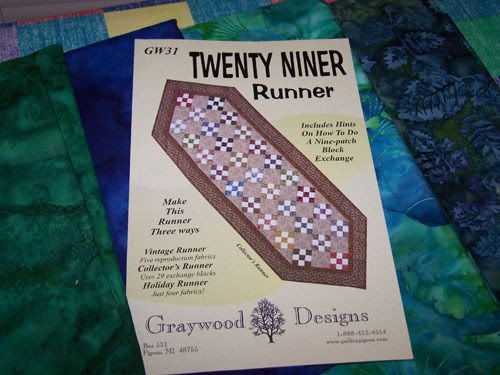 Then, I got STASH!!! Finally my stash arrived from Stiching Bits and Bobs, it took 1-1/2 months, because of the WDW floss I ordered... isn't it great? The floss on the left is for Old McMary's Farm, I now have everything to start that!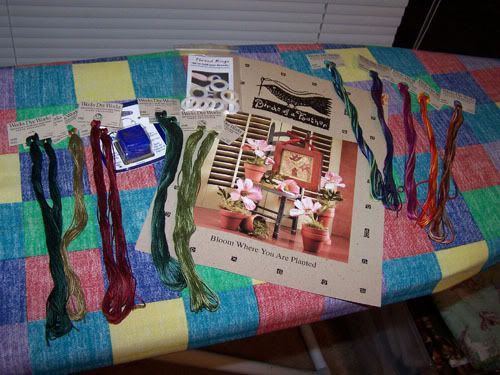 This is floss I bought just because it was pretty :)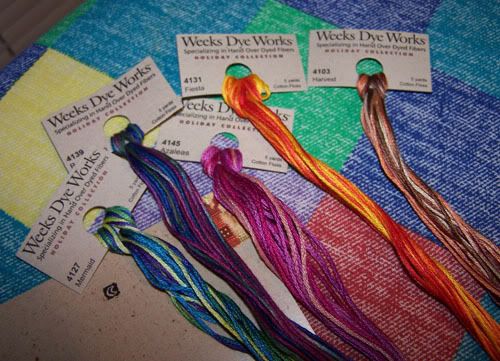 And in cross stitching I finished my start for the RR I am in. I am sending it off next week to begin the RR!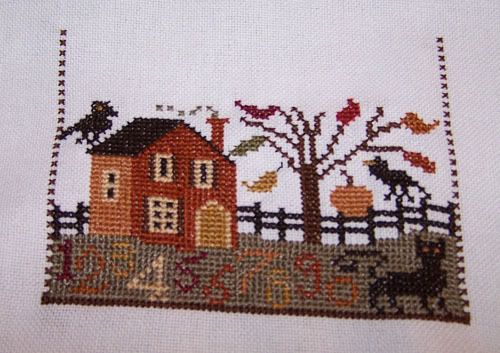 Phew, see what happens if I don't post every night ;) I have had fun reading all of your posts, I am learning so much from all of you. Thank you so much for your kind comments *hugs*