What a lazy Saturday, it's great! It is 11:20 and I'm still in my pajamas. I have the right to do this on occassion :D So, last night I stayed up until 1:00 am and worked on some exchanges and gifts, I wish I could show you, but it'll have to wait.
This morning I rolled out of bed and started working on my blue and yellow log cabin quilt. I thought I'd have enough yellow, but I won't. So, I'll have to go get a few more fat quarters to finish off the yellow, only two more strips per block, but they are the long strips and there are 90 blocks :D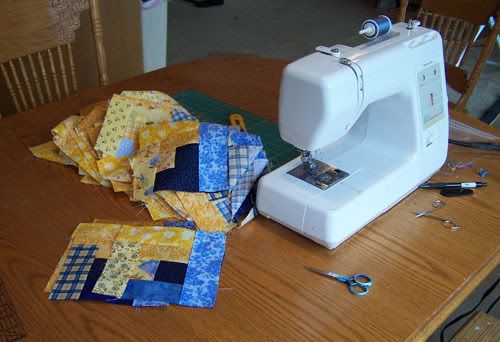 I officially finished my first needleroll, it was fun! I want to make more. I need to get a small basket to put all of these little things in. Didn't it turn out cute? I even tried some fancy camera work... let me know if you approve!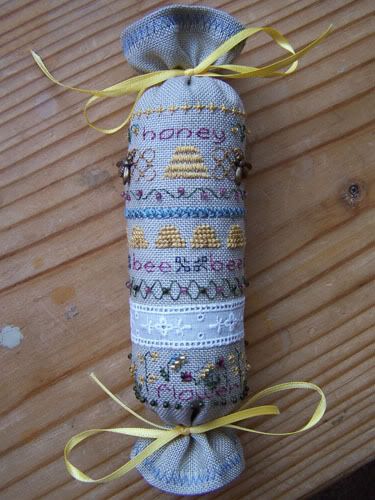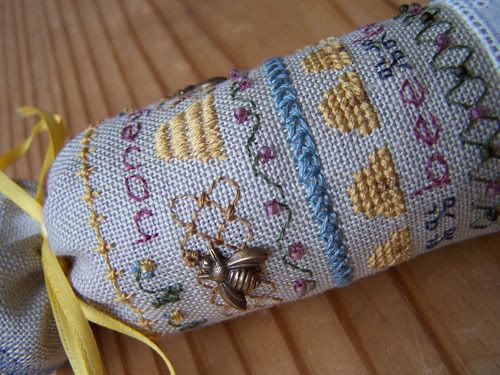 I ordered some fabric from Silkweaver, my stash was dwindling, I like having it on hand for when I have the need to start a new project right at that very moment, here is what I got. I love it. I like the sand linen I got, I am thinking I'll use that for the Neighborhood RR coming up this summer. I hear my Jayne's Attic RR arrived in Iceland safe and sound, I am now waiting to receive the one I am supposed to stitch on, I am excited!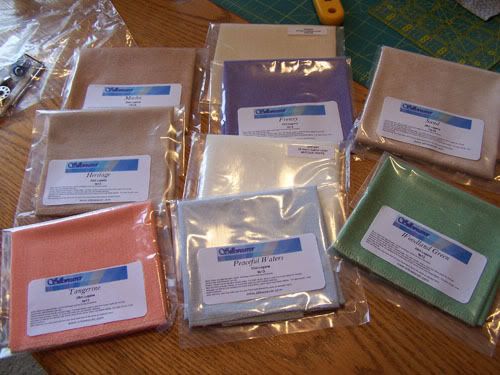 I've been sewing at the kitchen table, and I keep smelling this lovely hyacinth. Mark's aunt gave it to us, it's in a little glass vase, it reminds me of spring! All of my daffodils and bulb flowers are shooting up, the daffodils will bloom in the next week or two. They are a bit early this year! Almost a whole month early.
Have a lovely Saturday everyone! And thank you so much for your kind comments you have left, and welcome to all of you who are new, don't be shy! :D