Well, I've done it again, started yet another quilt... this one is a log cabin quilt. I am making 90 blue and yellow blocks. I am 1/2 way done with them. I have two more rows to sew around the blocks to finish them off. I love this color combination. I had a ton of yellow/blue scraps so those are getting used up.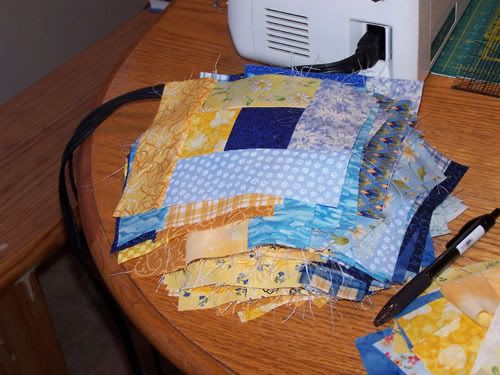 Then, I finished the stitching for the Shepherd's Bush needleroll. I just need to finish it into a needleroll now. I like it a lot, the pattern was very cute. And the specialty stitches were fun to learn.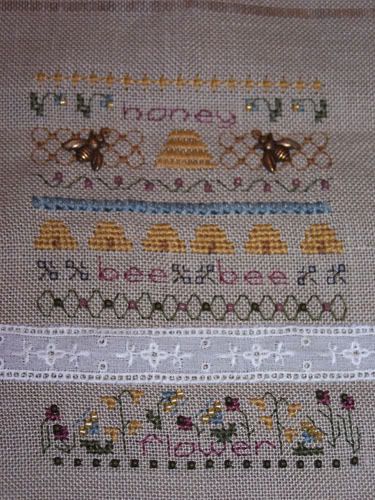 Then, I finished this little one. It's called Little Acorn by The Knotted Tree. This was the kit they handed out at the Acorns and Threads night. I like it okay, it was fun to stitch though :D Also, I received my first pair of Gingher scissors :D They are the Alyssa model. I love them. So pretty.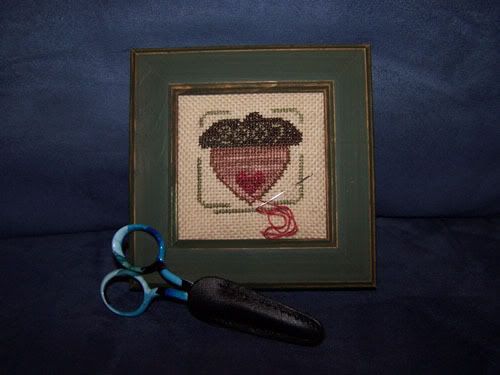 And I leave you with a drawing my son did of himself. I think it's adorable. The house by him "has Christmas lights on it, and he's happy to see the sun." as described by Curren.