Today I was able to get to my LNS. I bought some threads for the Little House Needlework chart, Forest Snowfall. I also bought a few charts. I got the new chart from Hillside Samplings called Bittersweet Farm. I thought it was so cute. I love the fall charts with pumpkins and orange warm colors. I also got the JBW Charts of the Rooster and Pumpkin. The apple was so fun to stitch, I thought these others would be nice to do.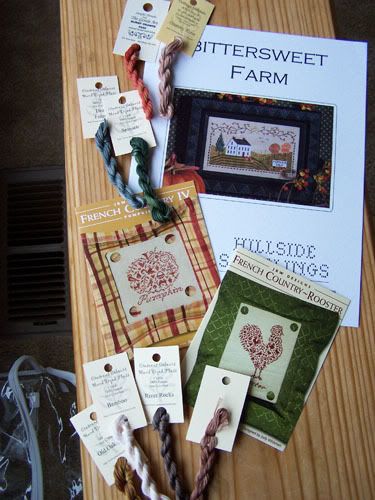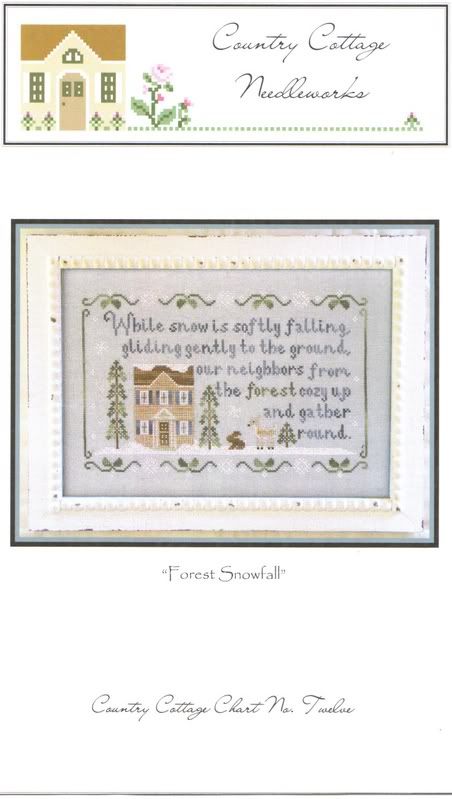 I then headed to JoAnn's and got a styrofoam cube, and made this! I love the way it turned out. I'll make more of these for sure. It was really easy :D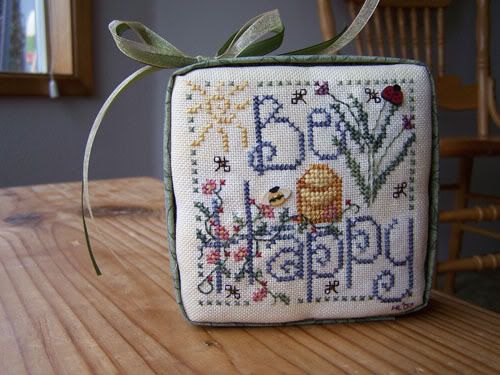 I found this for $10 as well, it's a Dimension's Gold Kit called Cozy Cove. I really like this one a lot, and have never seen it before. I'm going to stitch this some day. Not sure when... but someday! :D LOL!!
Carol, you don't have to be in any hurry for the PIF! :D You are so cute. I still have 3 more to make, I am behind if anyone is :D :D Thanks for all of your comments everyone, you are SO encouraging. And your posts really keep me motivated.