3 awesome PIF's this week, wow.
Cindy
outdid herself on this adorable fob! She said it's a house from the Drawn Thread Game Board in honor of our neighborhood RR we'll be starting soon. So sweet! Thank you Cindy I love it :D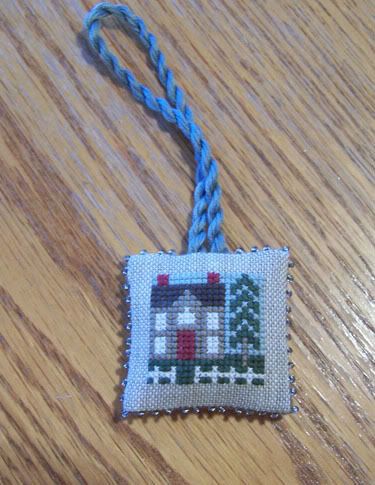 I finally can show you something I am making, seriously everything I am doing right now is a secret! So, this is the Cannon Beach chart, I got most of the border done and started the clouds. It's not very big, so I don't think it'll take me too long. I really like it so far! The pattern is on the bottom right of the picture there... just in case you wanted to know what it'll look like!