I am such a lucky girl, really I am. I signed up with Cathy for a PIF, and wow. She did an amazing hardanger piece for me. It's really a nice color of peach. I don't know if you can tell from the pic, it looks pink in the pic to me. I am just in love with it. I have no clue how to do hardanger, I mean look at it, it looks so hard! :O Cathy, thank you so much! Also, she sent me the LHN Cherries thread pack, I almost bought it the other day, she must have been reading my mind :D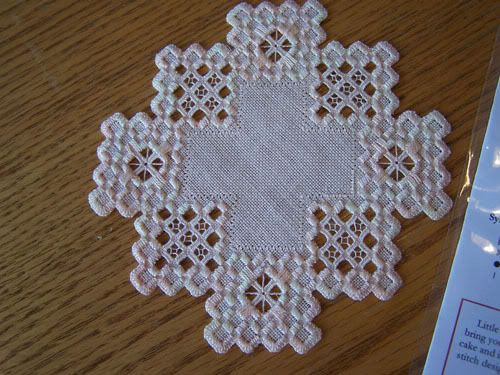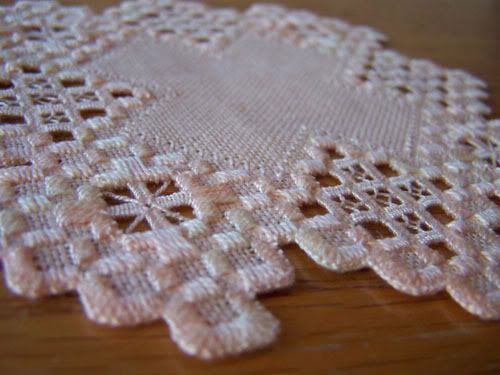 I had just started my blog when the PIF was circulating in the fall. I have met so many nice people through this, I just love the concept of PIF. I have 3 more to do before the year ends. I have been thinking about all of them, now that I know everyone better. I can't wait to get going on them.
Tomorrow night is the quilting class at my church, it should be fun. I like getting together with everyone to talk about our projects.
On the March BC snapper, you are right! He's standing on the other foot! I have seen weather-vanes where they have one foot in front and one in back, like they are running. So, I thought my chicken needed a leg in front. Obviously not, unless he's a mutant chicken with 3 legs :P