Well, I got two of my goals finished today. I finished March for the Bent Creek snappers: I think the chicken needs a foot in front of it too, not just the one in the back. I might add that. What do you think??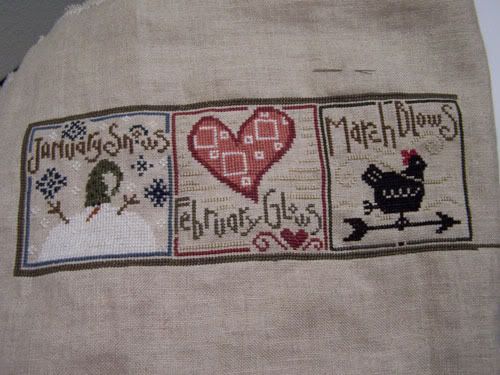 On our way to the beach yesterday I started this ornament, and finished the stitching on it today. These are so fast to stitch, I like that they're a set. I didn't buy the horn charm for this one, I stitched him one, like I did on the one from last month. Can't stand to spend $12 on them! I can buy more stash for sure!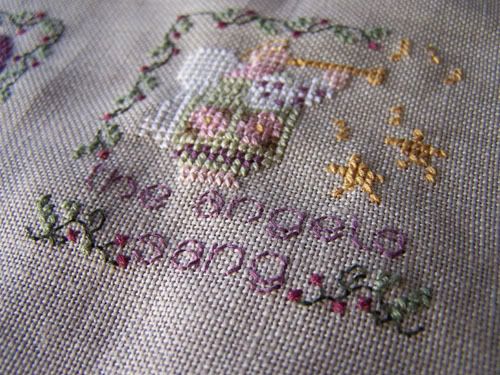 Now I have to start planning my kid's birthdays, they are April 8th and 9th! Only a year and a day apart. They'll be 5 & 6. They are growing up too fast. :D Here's a pic of them yesterday at the beach. Little bugs... We got Curren a new wetsuit (early) for his birthday present yesterday, he was excited. Jessie fits in the one he currently had. The ocean here is cold year round, so a full body wetsuit and booties is a must for them. We are at the beach all of the time, so we all need to be suited up!