Well, I got my two quilts back from getting them quilted, and wow they look amazing!!! They just did a meandering design all over them. I am so happy with the job they did. So, I just bit the bullet and did the binding on my mom's quilt today. I love how it turned out! A year in the making and lots of sweat and blood later.... I present the monsterly huge quilt!! (110" x 98")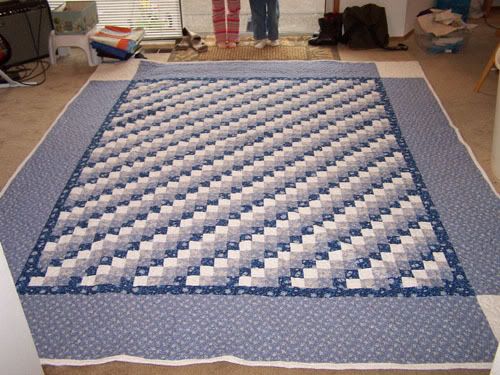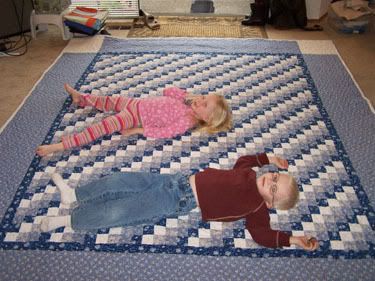 Also I managed to get two small finishes in this week. I got my April Bent Creek done, it is so appropriate for this month we have had so much rain!!!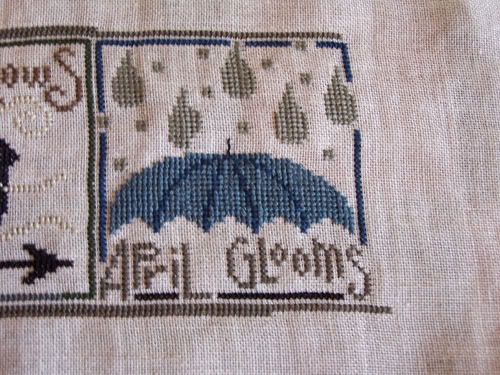 And Pumpkin by JBW Designs.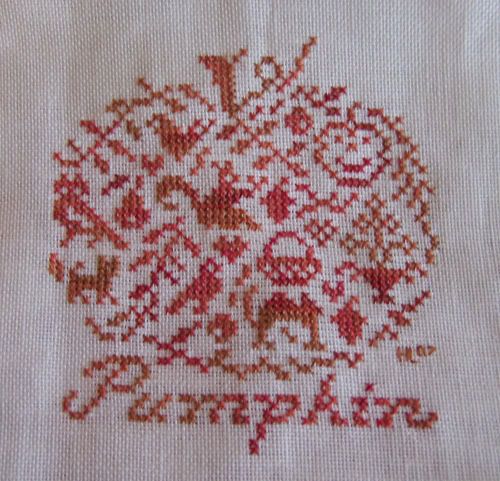 Lots of fun to stitch both of those :) I went stash shopping today at the LNS, I'll take some pictures later of that :D I hope you had a great Saturday everyone :D