I have had fun finishing off these two past quilts, it is such a relief to get them done, to know that I can work on other things :) I finished my Carpenter's Star last night. I sent this one out to be quilted as well, and I love it! It is now residing on my couch :) I have picked out fabric for 3 more of these quilts, I really liked how easy it was to make and how nice it looks. So, I'll be slowly putting them together. Pics soon :D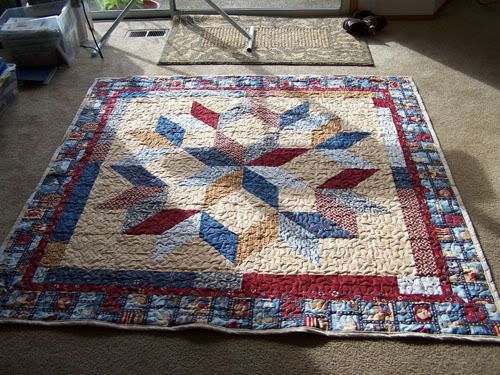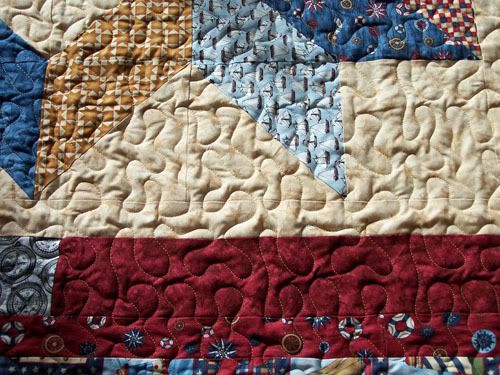 I finished the Little House Needleworks Blueberries today. It was fun to stitch up. I have been taking these small ones to work with me so it is nice I get a little more done than normal.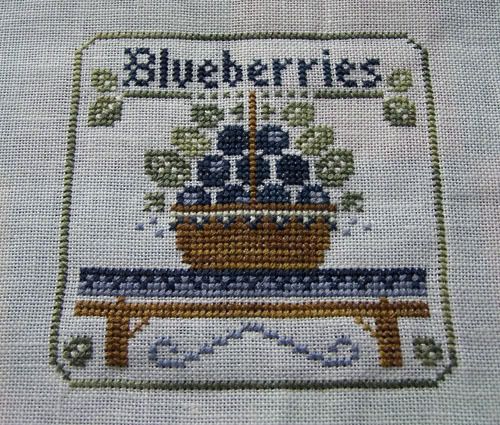 The stash fairy showed up today. I've been really loving the Little House Needlework designs so I bought a few of them :) Quilt Time Sampler, Stars and Stripes, Berries threadpack, Starlight Sampler, and Shepherd's Bush Summer Garden. So much fun. I can't wait to start one of them. I need to work on some of my others first I think :) I was um... bad and ordered 4 really nice Shepherd's Bush charts yesterday, I can't wait to receive them! I love their kits.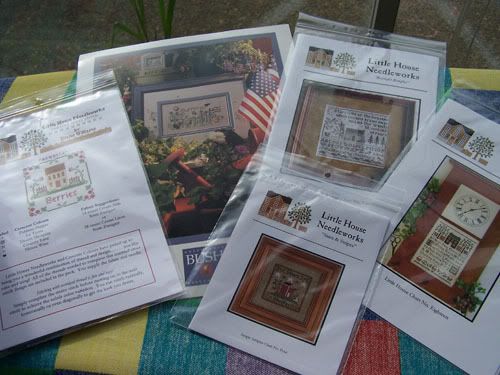 My birthday is tomorrow! Mark is taking me out to dinner, and the guys at work are taking me out to lunch, it'll be a wonderful day I am really looking forward to it :)