Thank you for the birthday wishes everyone, you are so nice :D I've been enjoying the weekend. My husband and I went on a fun date Friday night we ate at The Cheesecake Factory and then went to the mall and Barnes and Noble. I picked up the books Pride and Prejudice and the Golden Compass (all 3 of them), we really enjoyed the evening.
Saturday was spent cleaning up the house and doing chores. We have been remodeling our living room, so it seems we have to run to Home Depot every other day to pick up one thing or another (kind of like me and my projects) lol! So, I'll be sure and take photos when it's done. Right now it's 1/2 way done and looks like a mess :D
I've been busily working. I finished an exchange, and will mail that soon. I received my Potting Shed exchange from Goldie! She stitched me a small needlebook and sent a great box of goodies. I was so spoiled :)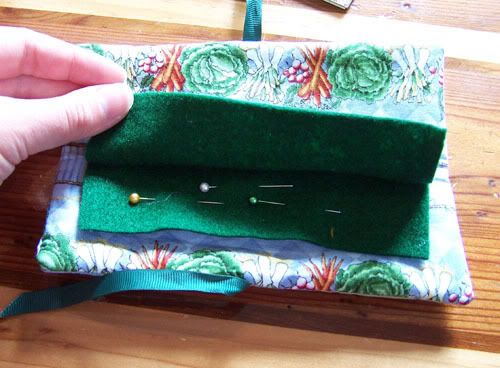 I also got all of my birthday block exchanges complete for May. I still need to make mine. But I am waiting for all of my blocks to get here first. I got 6 so far, about 10 more need to arrive. Here are my May blocks :) I like the maple leaf block the best, I am tempted to make a table runner using these fabrics and about 4 of the blocks.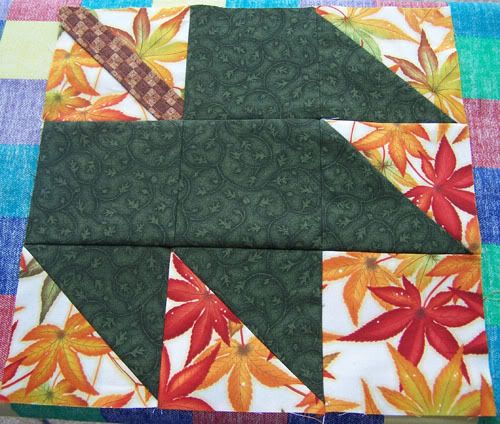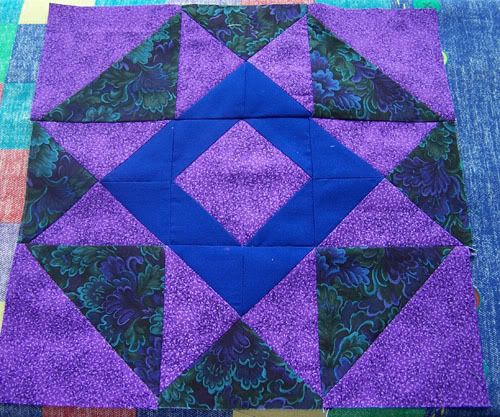 Lizzy! The Shepherd's Bush stash I ordered were two of the fobs that come with matching scissors and two of the Americana neederolls. I am so excited! I may do a fob first. I've been eyeing them all for so long, I just had to order them :) The gatherer's like you mentioned are so nice too. I have those on my "must have" list to buy someday as well. We all need more time to stitch don't we! :D I wish that could be my job :D