Hi there! I got some more work done today on my yellow/blue log cabin quilt. I kept running out of fabric, so I had to buy an extra 10 fat quarters to finish this off! I didn't realize 90 blocks took so much fabric. So today I cut out the last 5 rows of strips for these blocks and started sewing them on. I have 3 more rows to sew on then all 90 blocks are done :D I like the way it's turning out so far. Jessie's horses are helping me sew as you can see :D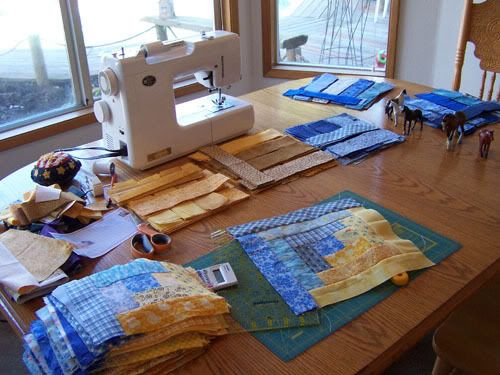 I also am in a birthday block exchange so this is one of my blocks for that! It is called Mosaic 3, off of Quilter's Cache. :D
Lemme see. I've also been working on the Cannon Beach piece, so I've been plugging away on it.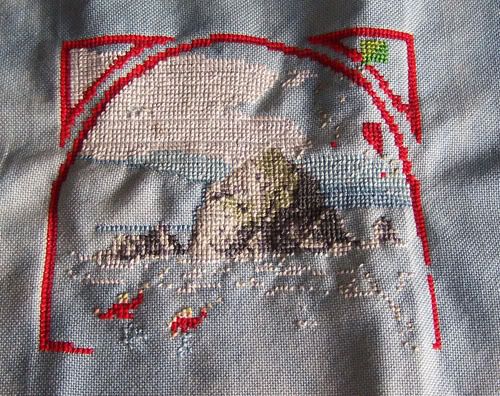 And this is Old McMary's, I am doing the outline of the barn... boring, but it'll be fun to fill it in with red. So pretty.
I got my friend hooked on cross stitching now. I took her to Joann's to get a floss box and needles and some DMC floss for her next project. A convert, alright! It's fun to teach her how to do it. She really likes it so far.
My bleeding hearts are blooming. They are one of my all time favorite flowers. Aren't they lovely?