I finished all of my wave blocks last night yay!!! So, now I will put a 1" border around them all to separate them a bit. I think it's coming together pretty nice for just making it up out of my head :) Sometimes that could be dangerous I suspect. The top row of waves is really light, almost too light, the wave fabric blends in with the background fabric. The sun was so bright taking this photo, it was hard to capture the right colors with the camera. It looks better in person (I promise!)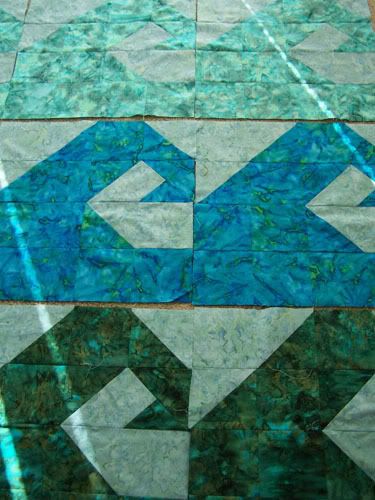 I also made the sun last night. Mark called it the pyramid from hell, because it looks like it's on fire! LOL! Thanks a lot dear, for your encouraging comments. I did want it to be bright, and I think I accomplished that. So, there is the sun. This will go on top of the waves, kinda like a sunset. I'll put a strip of brown Bali fabric at the bottom to look like the sandy beach.
So my wave quilt is slowly coming together. I hope to get this all finished in the next week or two. I want it for my bed quilt!
Yesterday at work I stitched this up, it took all of an hour tops. It was a quick one to stitch up. It is a Shepherd's Bush kit called Brave One. The fabric on the left is what I'll use for the back. I think I'll make it into a little fob since it's so tiny.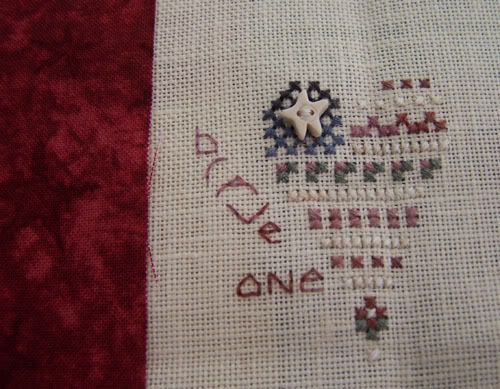 Since I've taken a short break from exchanges for now, I brought a new chart to work on with me at work today :) I get about an hour to stitch at work, between breaks and work, so I always bring something with me here to pass the time if I have time :) I started Harbor Lights!