So, after Wednesday, when I was able to get the rows sewn together, I had time today to finish the top. I love how it turned out! It is a lot of fun isn't it? So happy looking. I plan on tying this one, because I want extra puffy batting in it so it'll be warm.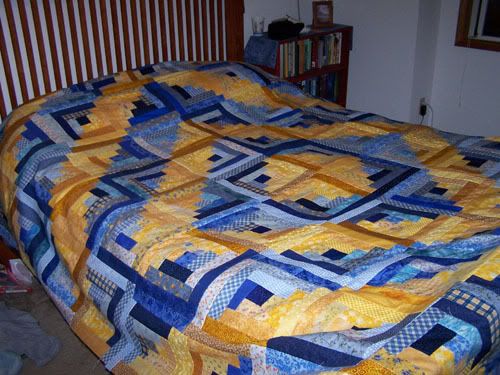 My girlfriend is here, we've been good friends since high school, it's been so great to chat with her again, I am really enjoying having her around for the week.

I got some progress made on The Four Seasons, I have started on the big winter motif with the birdies on a basket.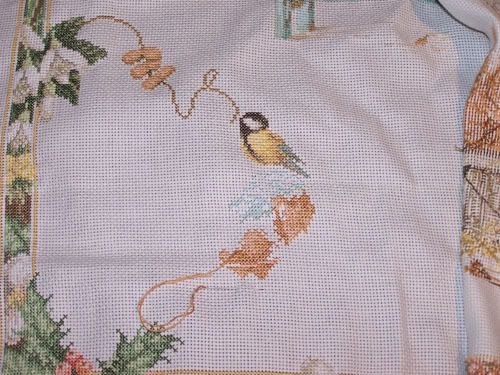 I watched Freedom Writers last night it was excellent, I recommend it!
Off I go to bed, I hope you all have had a nice weekend!