I received my order from One Star's Light earlier in the week. I couldn't be more excited about it :) Jenna was so helpful, she special ordered me this chart that I've been dying to get my hands on, plus got all of the thread together for me. She is awesome :D
I got Valentine Stitchery: The Cape, with the WDW threads. Also the Pineapple threadpack. I also ordered some various Dinky Dye silks, I've been wanting to try out silks for a long time, these just looked so pretty :)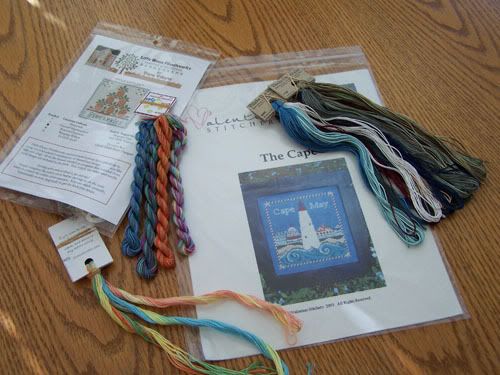 Lisa was selling some fabric a few weeks ago, so I took advantage of that and bought some from her, I got such a nice selection. I am set on fabric for a good long while :)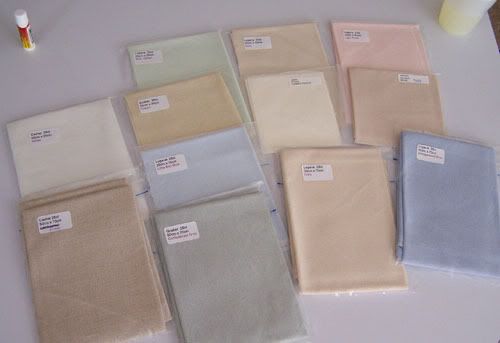 Here is my progress on Harbor Lights. I really like this pattern a lot!

Jessie had to model it for me :) Man, my kids are growing up so fast!
Hope you are all enjoying your summer, it's been great here so far. I had a great time with my friend, we went shopping, ate lots of yummy food and had a lot of good laughs. I miss her already, but it was wonderful to see her again.