Thank you for your comments on the two round robins. They really were fun to do. I am sad that the Jayne's Attic RR is going to be over now, but I am excited to receive mine back :) I am thinking of how to finish them already! I still have the NRR that will keep me occupied for the next 18 months, so I think I am set :D If any of you haven't done a RR, I recommend it! The Jayne's Attic RR was my very first one, and we would mail them out monthly, the NRR is every 2 months, so we get a longer period of time on it.
I have been doing all of these little bitty finishes lately. I have quite a few little Shepherd's Bush kits that I have been itching to do… so, I did another one :) I stitched up Oh Say last week, it only took me about 4 hours to do in total I think. This was using all silks from the kit. It it so teeny, I love it :)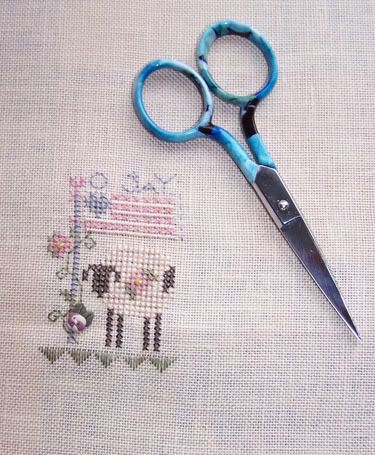 Now the question is… how do I finish it? I was thinking I could collect a few more of these little sheep kits and then do a small wall hanging with them all? Not quite sure. I'll have to see what ones they have, maybe a 4 seasons one. This one would be summer.
We had a fun weekend! I have been doing a block of the month with a group of friends at church. We finished our 12th block this month. So we did an excursion to Fabric Depot to pick out our sashing/borders/backing for our quilt. It was a lot of fun to go with all of them. We ate lunch at the Olive Garden afterwards. I found a few good finds on clearance too. I was also able to buy the backing for my cousin's trip around the world quilt. I hope to find backing for my wave quilt too, so then I can mail them out to get quilted very soon. I can't wait :) After shopping with the girls, my family and I all went to the county fair. We watched the rodeo and ate giant corndogs and elephant ears. It was so much fun. We ran into some friends we hadn't seen in a long time. Before we moved into our house we lived out in the country, and our friends had horses we'd always go and ride on. So, we are going out there tonight to ride. I am so excited. I am such a horse crazy girl :) I can't wait!
My husband has been traveling so much, it has been a bit stressful for me. I am getting through it okay. He is gone all of this week now. This makes 4 weeks in a row where he has been gone for more than 4 days at a time. I am so glad I have my "hobbies" to keep me occupied at night after the kids go to bed. Otherwise I'd be bored stiff.
I worked on The Four Seasons a little last night. I'll continue to work on this for several more days. I will be trying to finish up a few quilts too. I borrowed my friend's quilt frame. I hope to get a few tied with it soon. So many things for a girl to do!
Here are a few pictures of the kiddies!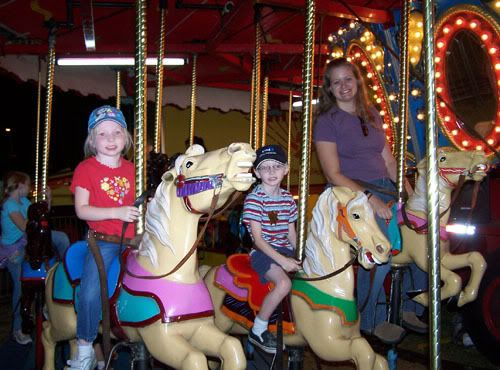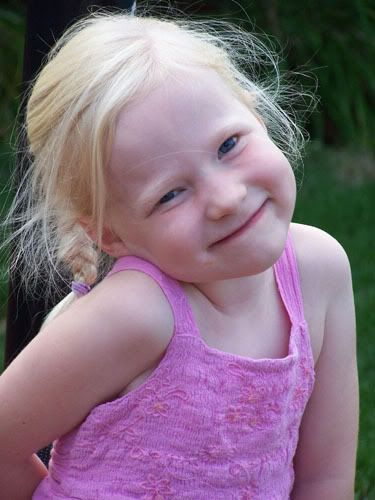 We are growing sunflowers for the first time, and I keep thinking the flower will come out, but it keeps on growing up and up! They are huge :)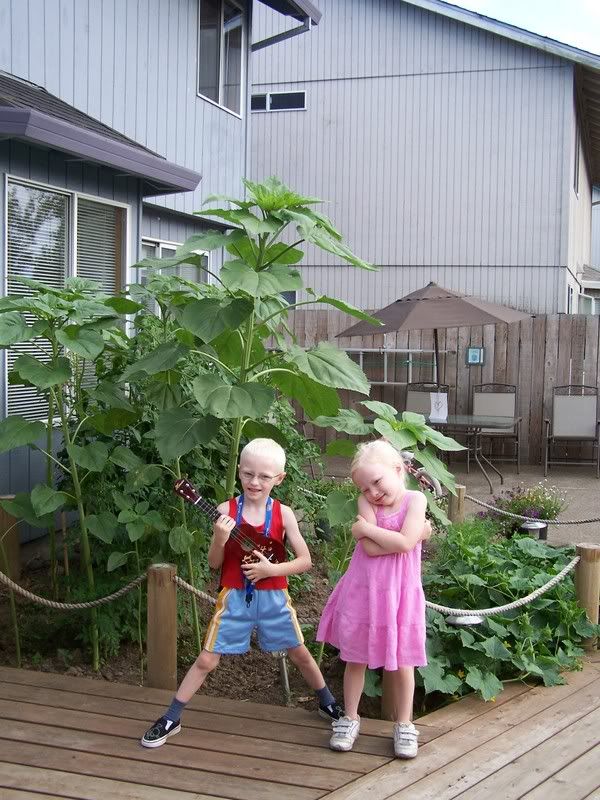 That was a lot of talking there :) Thanks for visiting, and I hope to get to all of your blogs soon. I have been reading them, just not good at leaving a comment. I am sorry for that. You all inspire me!