I have been steadily working on two round robins this past week. I have my final round robin for the Jayne's Attic board that I completed. This is Edda's RR. She had us all stitch 4 letters on the Prairie Schooler farmer's alphabet :) I think this is adorable. I did U,V,W,X. Here it is:

I should be getting mine back in the next few weeks, I can't wait :D
Then, I worked on Rowyn's NRR. I had asked you what to add to it, and you all suggested birds, I wanted to make a crow or raven, but I didn't have any charts with those birds... so I used a bluebird from another Prairie Schooler chart I had. I think it fills the space pretty good since it's bigger. So, here it is ready to mail. I really liked making a house for this, I am so glad I am doing this NRR :)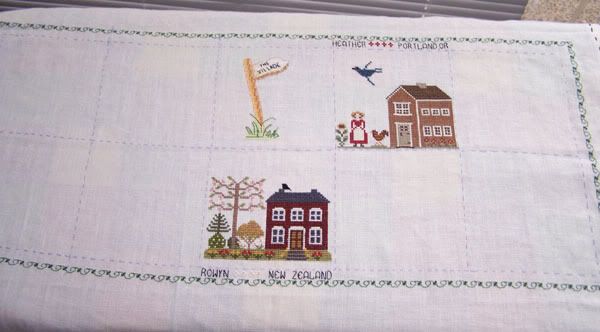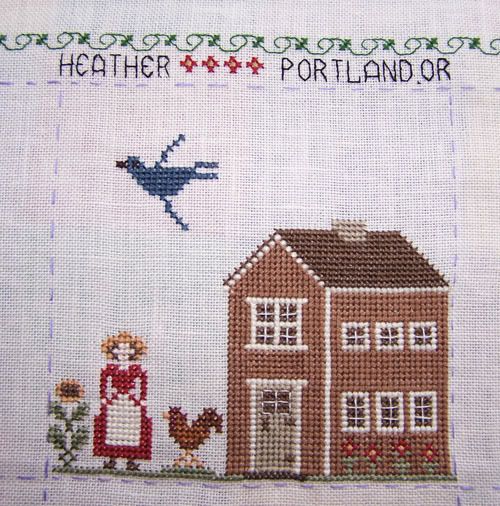 More to share, but will save it for later. Have a nice weekend!!!