If all of you are not too tired of seeing Four Season WIP pictures... I'll oblige you with another one :) I got all of the large winter motif completed tonight! I had quite a bit of time this weekend to work on it, so I took advantage of that. So, that leaves 4 more small motifs and this will be completed!!!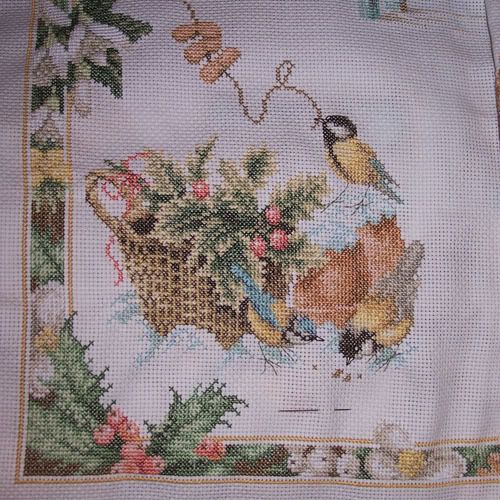 I made Curren that little bag on Thursday, and Jessie needed one too of course :) So, here it is! I had purchased a bag full of 6" polk-a-dot themed sqaures a few months back, so they worked out really well to make these bags.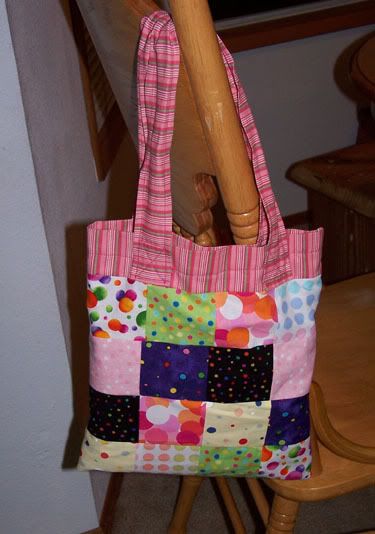 The airshow was really fun. We saw the US Navy Blue Angels fly. My hubby took some fanastic pictures too :) I have seen them many times before, but never tire of watching them. I think they are amazing.

Curren has his ears plugged, they are so loud the ground shakes as they fly by :D If you have not seen them before, try to at some point in life, you won't regret it.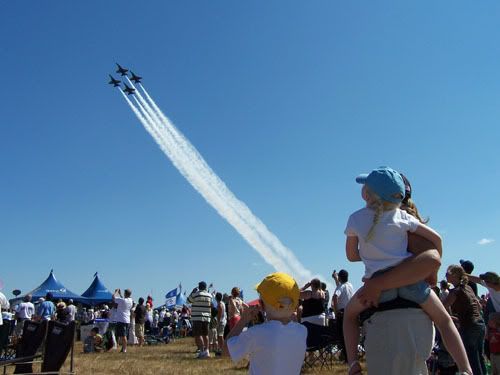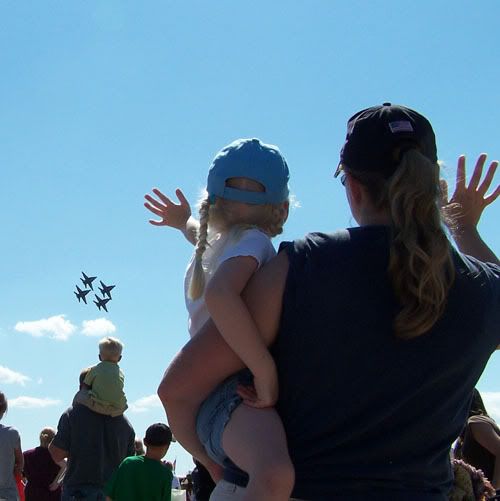 Jessie and I waved at them a lot, though I doubt they saw us as they were flying by at 700+ miles an hour! LOL!