I have been feeling sick this week, I had to stay home from work on Monday, and have had a stomach ache ever since. Curren was sick today, so I stayed home from work to take care of him. He seems to be okay now though, so that is good! I haven't been doing much this week, just haven't felt that good. But today I got 3 blocks done for the birthday block exchange I am in.
Weathervane Block: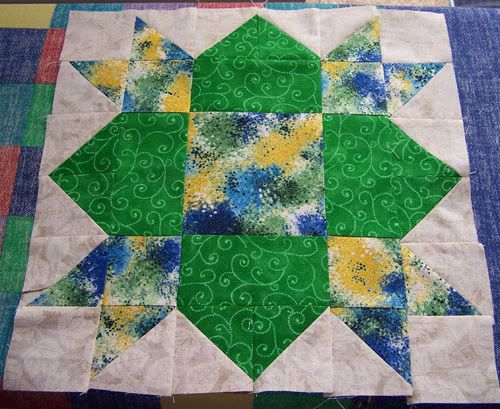 Sunlight and Shadows block:
Wyoming Valley Block: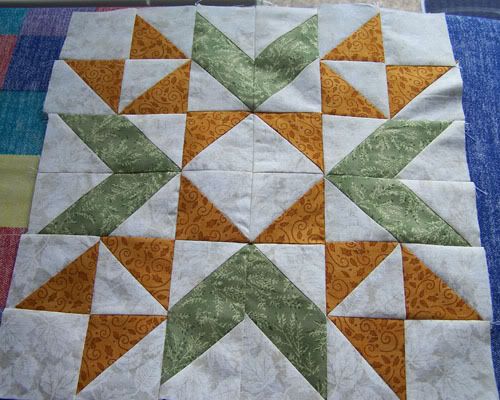 I tried to make a few that were a bit more difficult. I think I did okay! I usually can never get my seams to be perfect, so oh well :P It was fun making different blocks though! I really liked the Wyoming Valley block, I think that'd make a great quilt top, with several of them all laid out.
Last July I started a Block of the Month with a group at church. We got all of our blocks done. I am working on putting the top together. I am going to put two more borders on this quilt, then it'll be completed.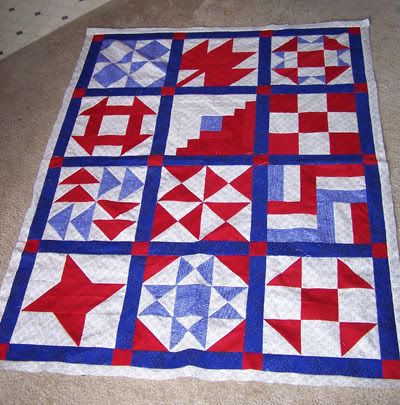 We have had a good crop of cucumbers this year, our tomatoes are still green, I wonder why they aren't red yet? We have dozens of them on the plants. I am sure they'll all turn red at the same time so we will get sick of them really fast LOL!
Everyone have a nice weekend!