Well my vacation is coming to an end, tomorrow I have to wake up and drop off my mom and sister at the airport and head back to work. I had a really nice vacation and am sad to have it end. I am glad that we had this time to hang out and catch up.
We went to Seattle all of last weekend, I had a great time! The weather was amazing, and it was fun wandering the shops at Pike Place Market. I even found a quilt shop in there LOL! It was a nice one too. I was glad we got to go there.
My sister got bit by the quilting bug, so I'll show you what she's been working on while she has been here. She is doing a log cabin out of batiks. She chose really beautiful colors, here is one block of 120. She has a lot more to go :) She's almost done cutting all of the strips out though, so just a lot of sewing and ironing ahead.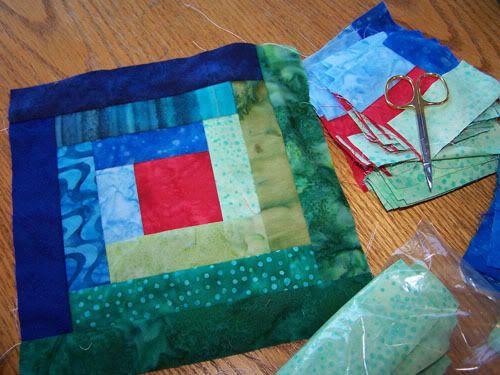 I bought her this kit for her birthday, and had her cut and piece the top of this, I quilted it and sewed the binding around it, she is in charge of finishing the binding :) It turned out pretty!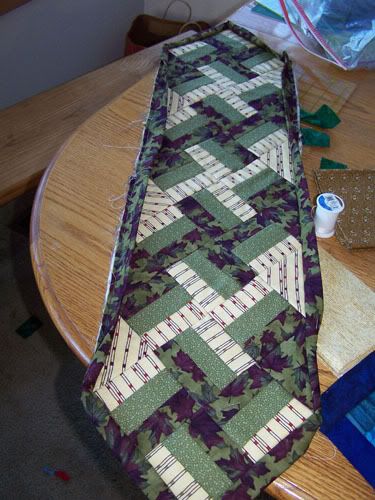 I've been working away too, I have Debby's NRR 1/2 way done, a picture will be coming soon I promise :) I also started a new Little House Needleworks chart called Berries while we were in Seattle. It is really cute. I plan on working on this at work now.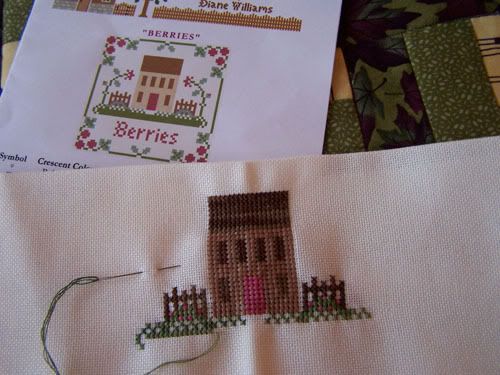 I started my Thimbleberries pumpkin quilt. I've been wanting to make this forever! I am so happy to start it now. I got my pumpkins pieced together, aren't they so cute? I changed the fabric to more vibrant colors, Thimbleberry patterns are very muted colors, and I am much brighter :D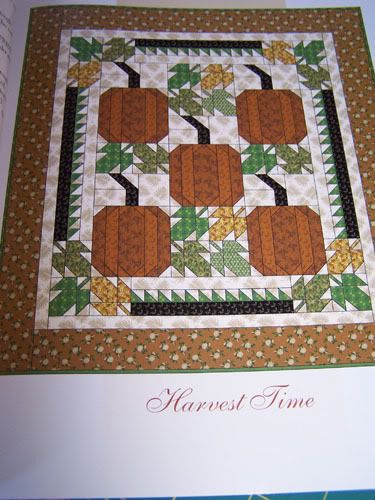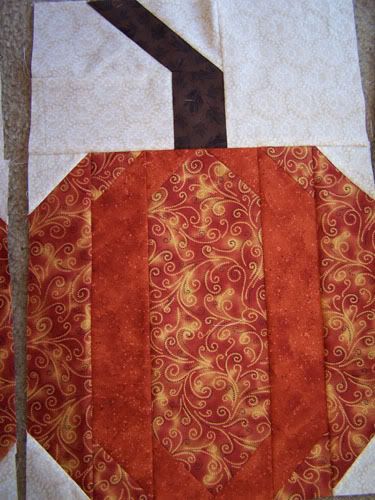 I have been doing so many things, I have quilting and stitching A.D.D. now LOL! I can't work on any one thing for too long. I hope to finish Debby's NRR next so it's ready to go by the end of the month. Thank you for your comments on my Shepherd's Bush ornaments, I had a good time stitching them. I have a visit from frogs on them at the moment, so I put them down :P I'll get them done though. So, back to reality again, I'll be back soon :)