Well, I have some good news! I FINISHED the Trip Around the World quilt tonight :D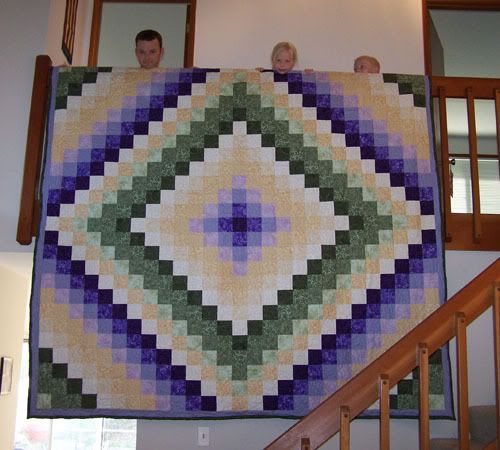 I got it back from getting it quilted last week. I went ahead and finished the binding today and it is ready to mail to my cousin now. I am so excited! It turned out beautifully. I had the quilter do a "puzzle" pattern on it in green thread.
Also this weekend I worked on my Shepherd's Bush ornament, I finished Wisemen Came. I now have 4 done, only 2 more to go.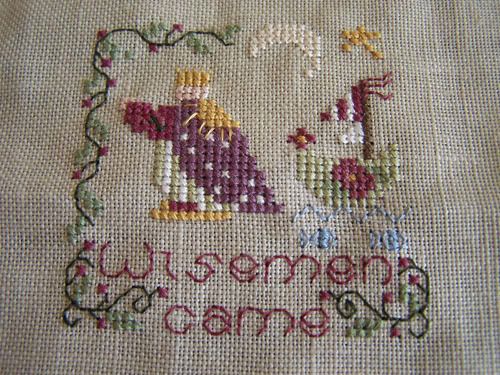 I helped
Katrina
finish a few of her exchanges last week, she was so sweet and sent me this chart and kitted it up for me, to say thank you. Well, thank you Katrina, you are wonderful! :D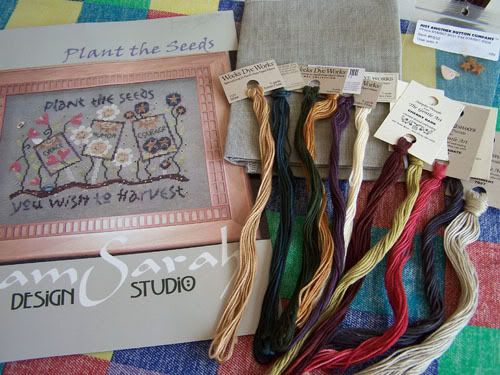 Today was a quiet day, church was really nice, and we had a good dinner. We took some silly pictures for fun too!