Thanks for leaving comments for winning a prize! I had fun deciding what I am going to make, though it's not "finished" yet!
Kathy A.
you are my winner!!! Curren helped me draw your name :) I hope to do this again next year too. I am going to make you a wall hanging with this LHN Berries finish, so email me at oregonsurfers at gmail dot com and send me your address Kathy :)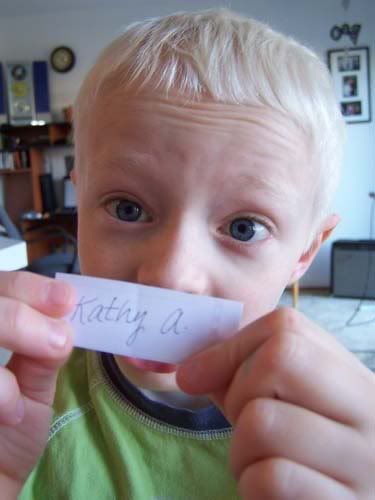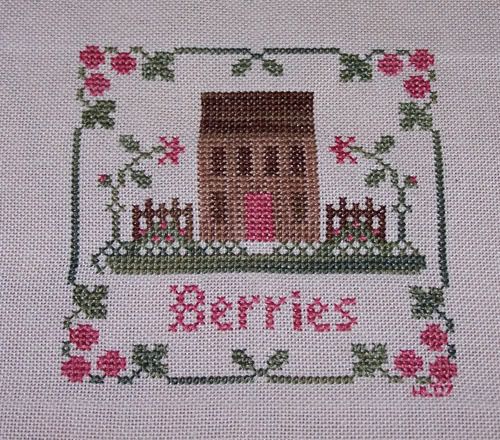 Our Halloween party was so much fun Friday night, I'll post pictures next time for you all!
I have finished two "stitcheries" in the past couple of weeks. I really like doing these, because #1 they are easy and #2 they are so cute! I did this one for my friend whose birthday is next month: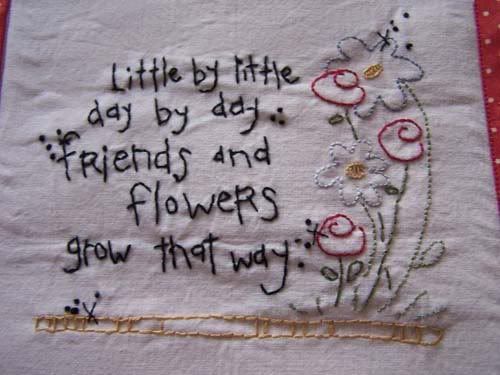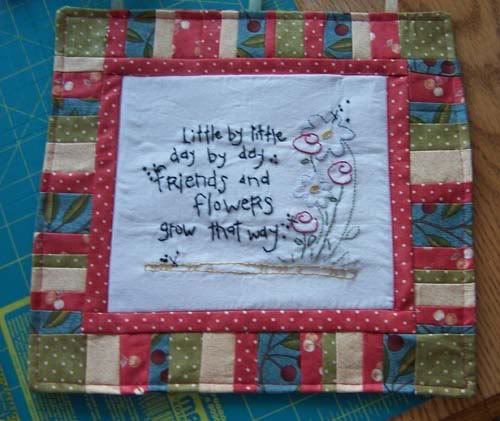 And this for another friend: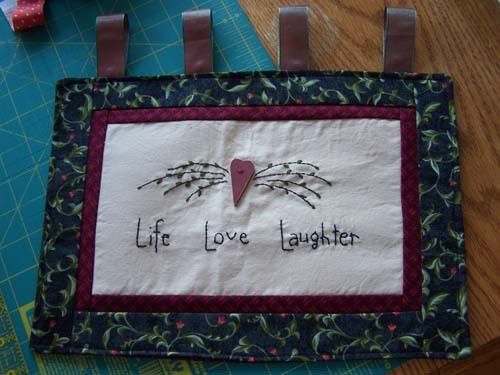 Both of the charts are from this designer
Cedarberry Stitches
. I loved doing both of them, and they have the cutest stuff, go check them out!
I hope you are all having a nice weekend. I am off to work on Rob's neighborhood round robin now, I found the most perfect chart I can't wait to get started!