Can I just say, YIPEEE!!!!! I am so excited that the Mermaids are done. I have been beading for the past week, and just finally finished them tonight at 11:00.
I started these back in March of 2006, so it has been a year and a half project for me. I am actually giving this as a gift to one of my best girlfriends in the whole world. I cannot wait to give it to her now! When I first saw this chart, I knew that she had to have it. :D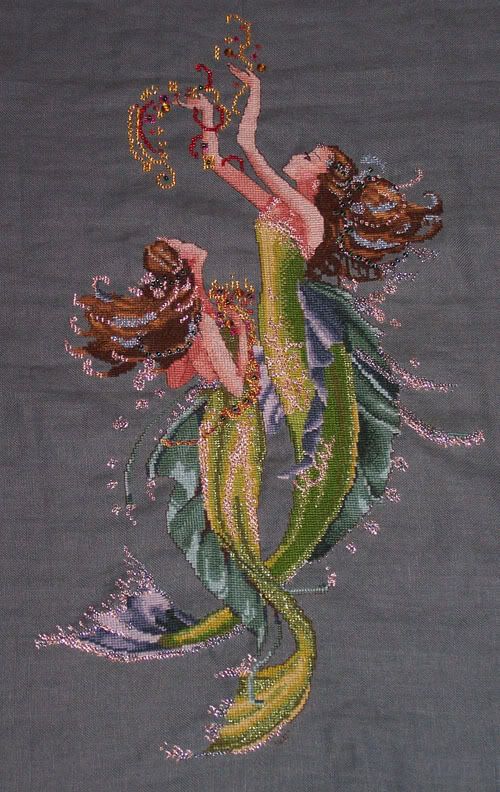 Mirabilia: Mermaids of the Deep Blue
March 2006 to October 2007
32 ct. Zweigart Amsterdam Blue Linen
Used all recommended threads, beads and charms.
Here are some closeup shots just for the heck of it. If any of you decide to stitch this, just be aware there are so many beads :) The stitching isn't bad at all. I did enjoy them, once I learned to use clear thread for the beading.
Okay everyone, I am a tired girl... so it's time for bed! I can relax as one more big WIP is crossed off of my list *bliss* oh yeah!