One of my other great things that happened this past weekend was I received not one, but TWO exchanges. Goldie has my name for both exchanges :D I am lucky! She went all out, and I am just so excited about what she made for me.
For the Autumn Quaker exchange she made a really cute needlebook. It is so pretty!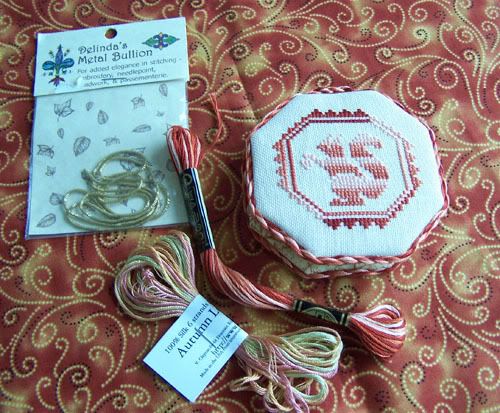 The inside had a small cushion with my initials on one side and a peacock on the other. So creative.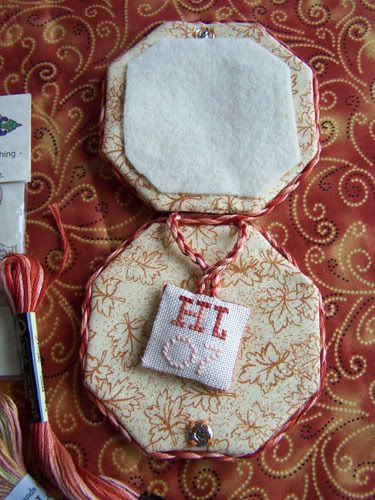 Also for the Halloween Exchange she made a small tin. She finished a Shepherd's Bush freebie and it really looks perfect. I have yet to try to finish something onto a tin, it is neat-o. Thanks Goldie!
She included 3 skeins of floss to try out, ribbons, black linen and so much more, so generous. I love it all :)
Also this week I finished Little House Needleworks: Berries. I've been stitching away at it at work. It is really cute. I have been happy with these small designs so far.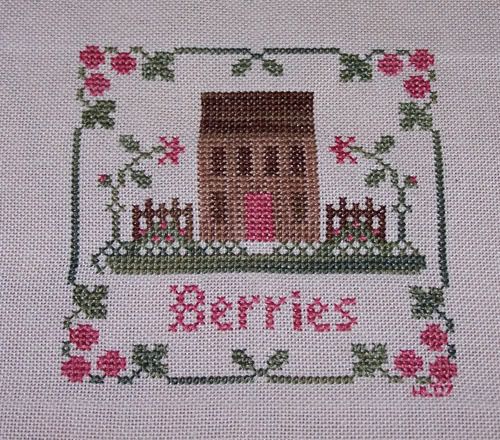 So, this week is the big church activity, amongst other things. I have been working A LOT on the Mermaids. I have quite a bit of beading to do still, but I am over ½ way done with the beading now. I hope to have them done by my goal date of 11/15! I think I'll make it :) Yay! Goals are so helpful for motivation.
Thank you so much for visiting my blog! I really do appreciate you all stopping by :)