What a weekend this has been, I am SO tired. We had quite an adventure on Saturday. We drove to Crater Lake, which is about a 5 hour drive from Portland. We had never been there before, and have always wanted to go and see it. I have seen it from an airplane, but that doesn't count! :) I took pictures of it then (5-16-06)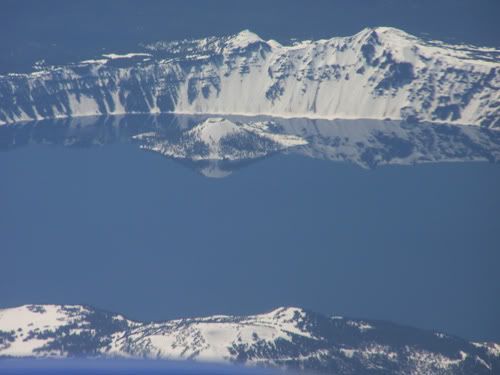 It's cool huh? Well we got up there and the ground was completely covered in snow, and as we drove up to the rim of the lake it was really foggy, I was bummed thinking that we would not see it because of the fog, but we lucked out :)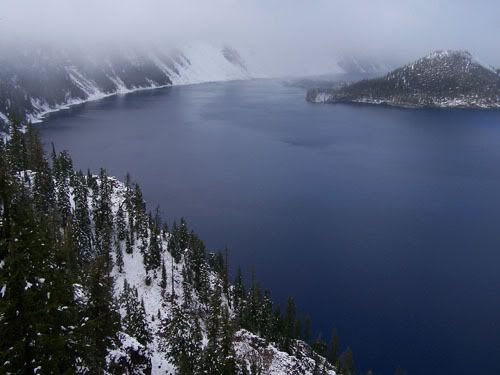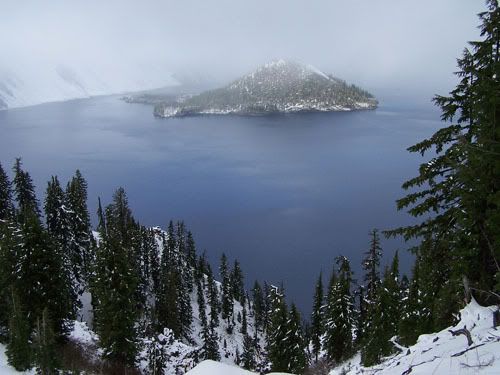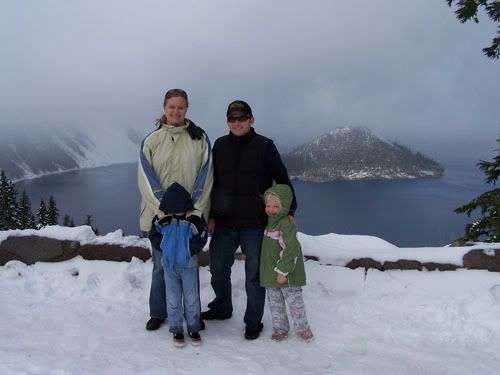 It is the deepest lake in the USA at 1,943 feet. It is quite amazing, and just so deep blue. I loved being there, and hopefully we can go back in the summertime when we can see it more clearly and do some hiking. They even do a boat tour, how fun!
In other news, we stayed home all day today and rested. I managed to finish the binding on my Ocean quilt, so it is done now! Ta-da!
Here is a closeup of the quilting:
I have a lot more to share but will post later... just to keep you all in suspense LOL!