It's my 200th post, wow! I hope you all aren't sick of me yet :D Because I plan on posting even more.
It's Friday, who is happy about that??? ME! I like Fridays because of course the weekend will be here the next day. This week went by really fast for me. It was a good week too. Colleen came over on Wednesday and we sewed for several hours, it was really nice. I was able to finish the gift for my MIL, here it is. I love how it turned out. I hope she likes it too. I have to get the dowel to hang it now. :) I just might keep it LOL!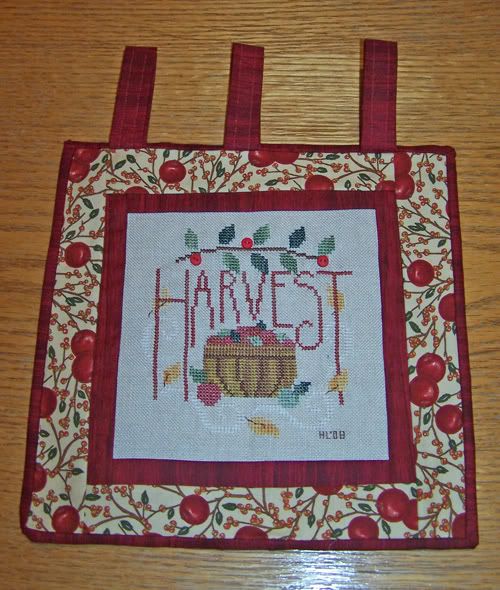 I also started a new quilt. I have some of the squares cut out for it now. It is called Star Lights from a summer 2007 magazine. Can't remember what magazine in particular LOL! This quilt will be for me, I bought several yards of fabric while I was in Utah, and have decided to use this pattern for the fabric. It'll be pretty big and take awhile, but that's okay :) I am excited to have a new quilt going.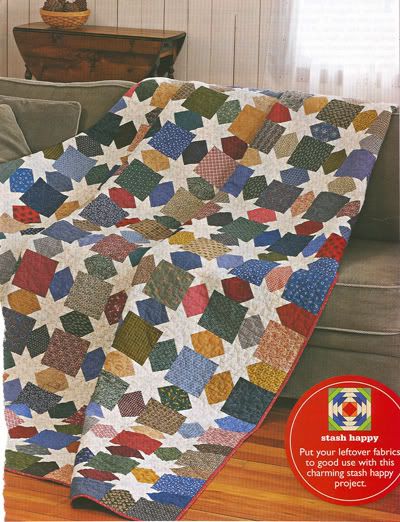 I have had problems making myself be motivated to finish adding borders to two of my quilts. I am not sure why I procrastinate this… but I always do! My Grandma's log cabin and my pumpkin quilt both need one more border on them and then I can send them out to be quilted. I hope I can get off my bum and just do it this weekend. Wish me luck :D
Blogging is fun for me, but it stresses me out too. I feel like I should be blogging more often then I do, and then I worry myself about it. I've decided to start to relax a little (in my mind) and try to blog once a week or, more often if I have the time. I like to have posts that have meaning to them, and it takes time to write them and get the pictures loaded for it. I've really had fun reading all of your blogs and appreciate the time and effort you put into them, and also for taking time to comment here. I try to leave comments, but life gets busy as you all know and I can't always. Just know I am reading and do think about you all :D I like leaving comments as much as I like receiving comments.
So, my big 6 year old boy lost his first tooth last night. He was so excited! The tooth fairy visited last night, and he woke up at 6 am to tell us this (thanks for that). I don't do mornings. BUT it was fun to listen to him jabber on about it. He's getting so big now, Mark and I are in shock that we will soon have a 7 year old kid. Time is not slowing down either, it seems to be going faster actually. How do you make this bus stop???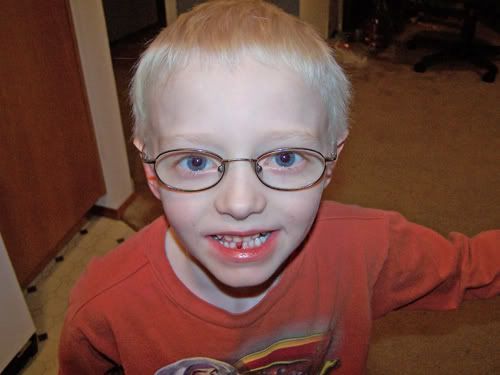 I am thinking of adding links to different blogs on my sidebar. I have found several designers/artists that I keep going back to for inspiration. I will slowly do this as I find them. I hope that you all will enjoy them as well. If you have not found them already of course :)
Well, this post sure went all over the map. You get a cookie for finishing! Have a nice weekend.