So, I've been working away at
Vonna's
NRR the past few weeks. I have been enjoying it. She's challenged me a bit by having over one stitching on this. She has it for the names in the border. I've never done over one! And you know what, it's fun! It isn't as hard as I though it'd be, but it does take a lot more time. I am glad that she has it over one, thanks :D I even got brave and made one of the birds on my house over one :D
Here is what I got so far: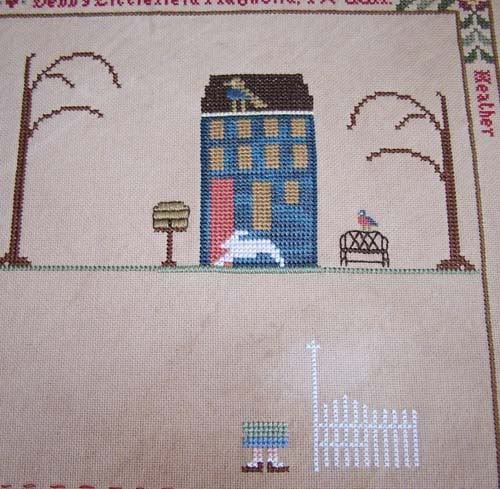 And here's the full layout. Vonna I remember you mentioning that you hadn't seen a layout of it for a long time, so here you go!
Also, I "finished" my Prairie Schooler Winter Winds. This was from the Jayne's Attic Round Robin I took part in last year, it's about time I finished it huh? I love how it turned out. Thanks again to Vonna for the tutorial :D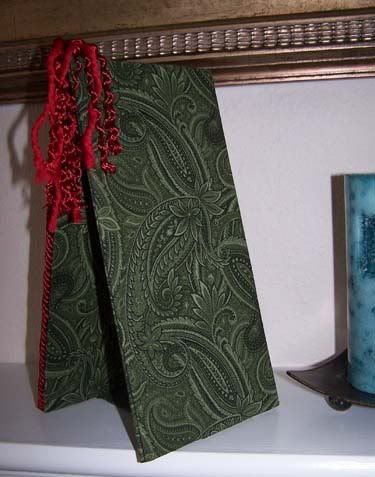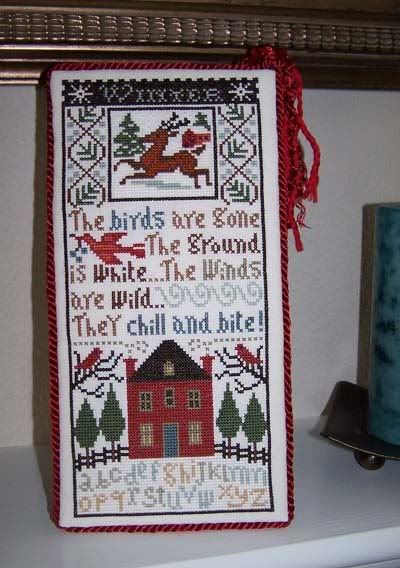 I was good tonight and put the top together on my Grandma's Log cabin quilt. All 72 squares are assembled, I plan on putting the borders on it this week. It feels good to get so far on it now, I've been putting it off for some reason. Colleen is coming over on Wednesday to sew with me, I am looking forward to it! Maybe I'll reward myself with starting a new quilt :D
I hope you all had a nice weekend. I got a lot of my stuff out of the spare bedroom. I bought several "under bed" storage totes for my stuff, and quickly realized how much I really have. I didn't know I had so much scrapbooking materials. I just wanted to make my wedding album and now I see I have too much. I have a friend I'll give most of it to after I finish my wedding album :) I like making cards too, but I only have time and room for a few hobbies LOL! I am dreading tomorrow, I don't want to go back to work :( Such is life right? It's been nice just relaxing at home this weekend.