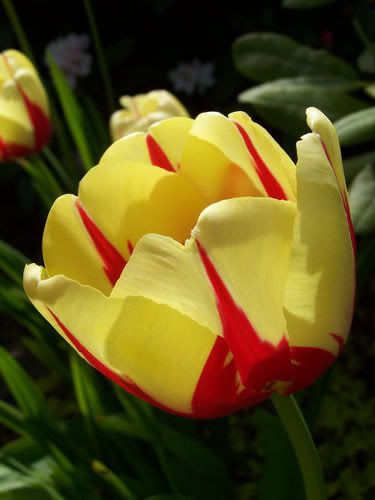 Well, how was everybody's Saturday? We had plans to go on a hike out at the coast, but after staying up too late, sleeping in too late and not getting anything done this morning we ended up staying home. Which, isn't a bad thing because Mark had been out of town the previous two weekends, and it was nice to be home together. Either way, I sat at my kitchen table most of the day sewing! Yay!
Lots has happened this week. First off, we bought a new computer desk and shelf. Our old one looked ready to fall down at any time (cheap-o special) and it was time to get a new one. Here is our new desk! I spent most of the evenings this past week organizing it. I have drawers and places to put things! Amazing difference that makes.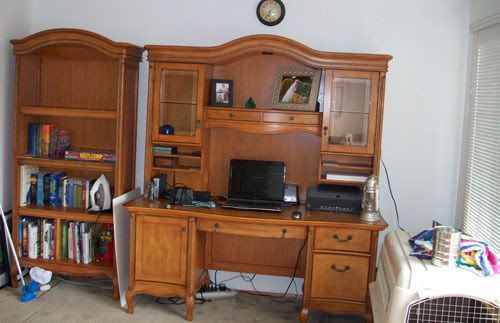 Mark was busy building this all week: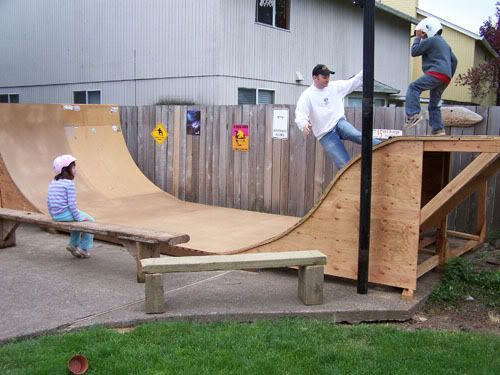 A skateboard ramp :) The kids (Mark, the husband) love it, and Curren is already going to be a pro I can tell ;)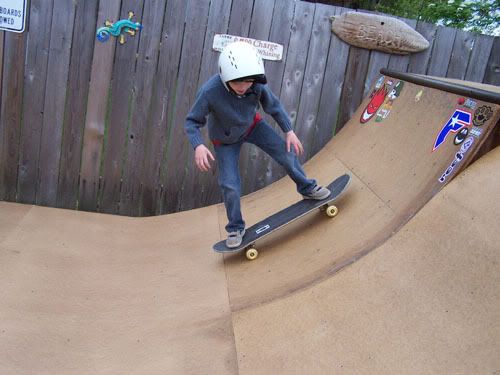 And here is what I did today, I finished the top of the Star Light's Quilt, woohoo! It's a big one. I've been working on it for a few months now, and it wasn't a hard one to do, just a lot of pieces. I bought some dark blue flannel for the back, and will tie it. I think it'll be a really warm quilt.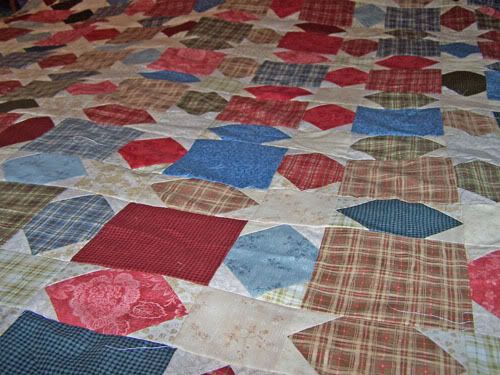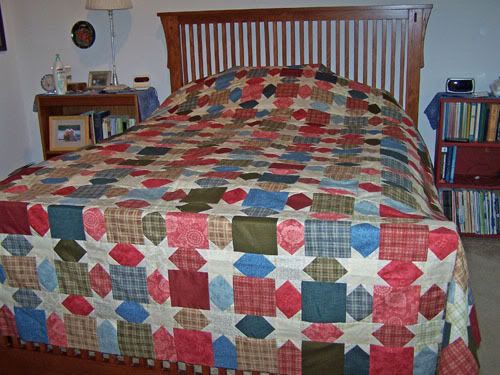 Also, I made a baby quilt for my friend Jennifer whose baby boy is due anytime now. I have it sandwiched now, ready to tie. I am happy with how it turned out. She loves dogs, and I think this quilt will be loved :) The back for this quilt will be the striped fabric you see on the top. I am making this same quilt again for my friend Andrea, only in pinks/greens. So, look for that one next.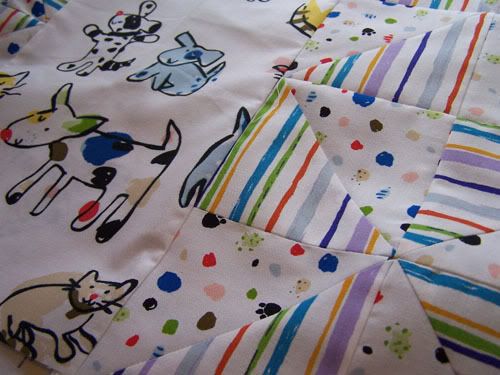 Also today I shampooed my carpets, they were dirty, after house training a dog, yuck! I am happy to report no more stains :) Tomorrow for Mother's Day I plan on stitching all day long, because I can LOL! I wish all of you mother's, wives, grandmothers, daughters a wonderful mother's day tomorrow, God bless you all.