I was so happy tonight to finish the top of the Short Story quilt. It is just adorable! It is only 33 x 33" square. I think I'll just stitch in the ditch to finish it up, and then bind it. It was fun to make, and challenging for me, but I did it yay!!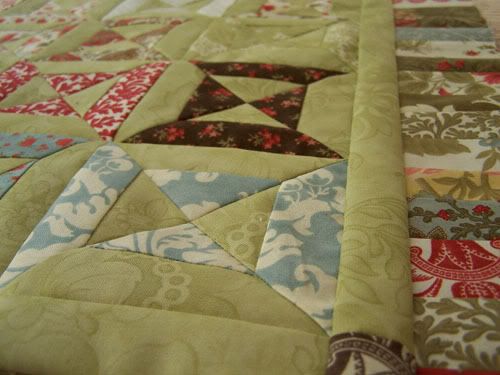 I used Moda fabric, and two charm packs to do this.
Let's see, I placed an order for some stitchery charts by
Cinderberry Stitches
on Monday and I received my charts today! Great service from
Thimblecree
k :) I am starting this one for my mother in law. I hope I can get it done by Christmas. She loves little birdhouses, and this wallhanging is just too cute. Plus, there are 5 kids in their family and 5 little birds on the bottom panel there see? Perfect :) I just traced the pattern onto the fabric so I can start stitching it up.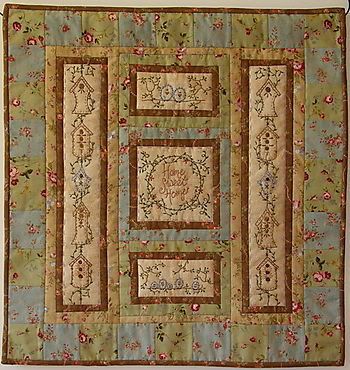 I hope you all will have a good weekend. We don't have any plans as of yet. I've just been enjoying the good weather we are finally getting.