Wow, another quilt, yay!!!! I started this one quite awhile back, and finally have it finished. I did find the fabric for the binding that I was searching for. I kind of made this quilt up, I used two charm packs, and bought about 6 fat quarters, and a few yards of the border, and white fabric. It's about 70" x 70" square, with red flannel on the back. It is really heavy and thick, so it'll keep us warm through the winter :D I love it!! It's so bright and happy.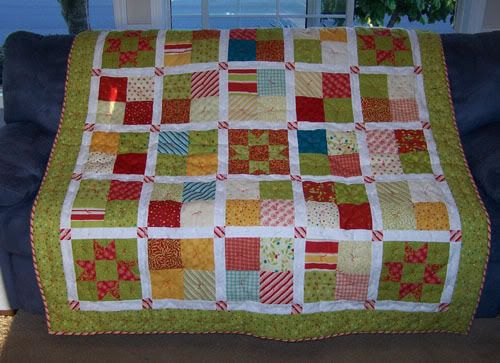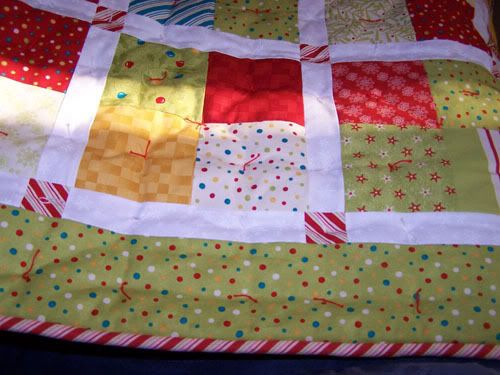 I also finished the quilt top for my friend Andrea, she's having a baby in 3 weeks! I had better hurry and finish it :D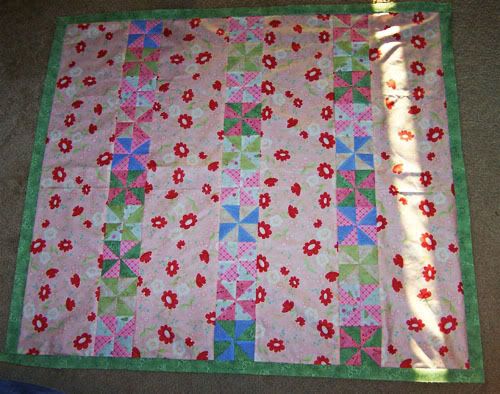 We went camping at Fort Stevens this weekend, it's on the Oregon coast just north of Seaside. It was a very fun weekend, and we enjoyed the beach. Even a racoon and deer walked right through our campground :) I hope you all have a nice week! I have some new secret projects to start, I am all excited to do them...