We were going to go to the beach for the 3 day weekend, but decided to stick around the house. On Saturday, I started Curren's quilt, I bought the fabric for it when I went to Anacortes in July, and have been wanting to get to it ever since. I am glad I am working on it now, it is all Batik fabrics which are my favorite.
The pattern is from a book called Sew Simple Quilts by Pamela Mostek. I've made another quilt from this book and plan to do a few others, they are fun!
I still have about 4 borders to add to this, but here is the beginning of it.
Here is a close up, I love the batiks! One of them has cute sea turtles, and another has starfish.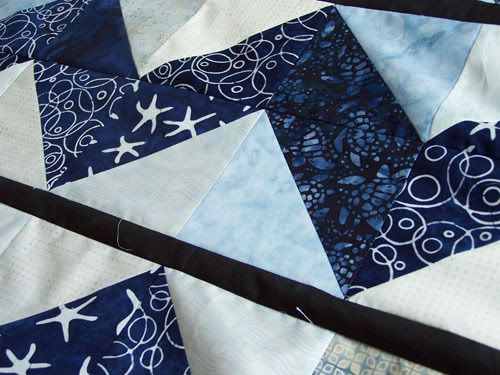 Also, I am working on Waxing Moon: Winter Stack. This will be for my sister for Christmas. She already saw it when I went to Colorado, so this won't be a surprise anymore. It's a cute one, but the dark fabric is a pain in the rear end to stitch on, I am trying to get used to it.
I framed Sunflower house. Here it is on my mantel, I am not sure where it will end up yet.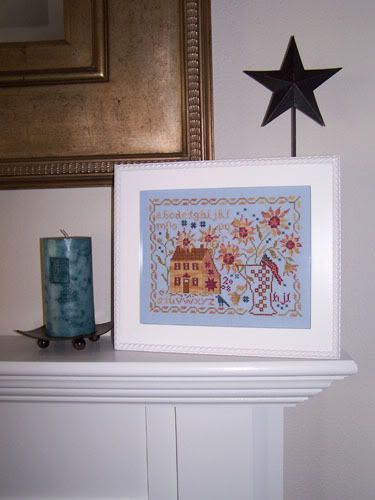 Does anybody want a dog?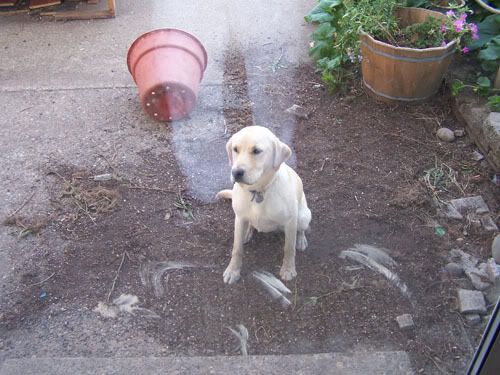 She decided it'd be fun to dig up my flower pot, tip it over and eat the flowers out of it. She looks super guilty huh? LOL! We are going to be getting a dog run this week, for sure.
I took these pictures of my kids at the Garden of the Gods in Colorado Springs, they are my favorites! I think I'll have them printed to hang on the wall, the red rocks just make such pretty backdrops.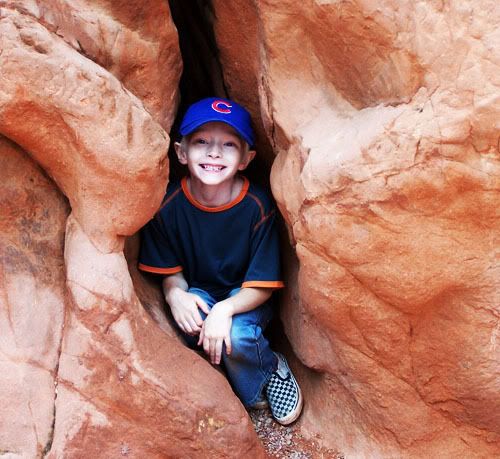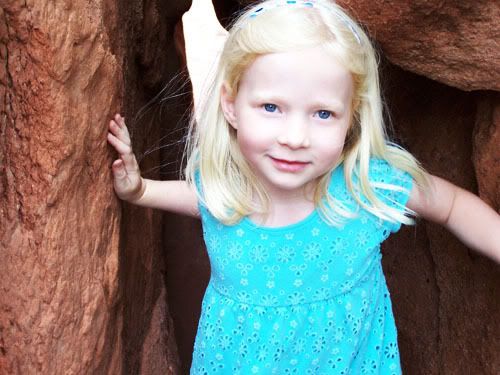 And Mark took this picture in West Virginia, the box turtles are everywhere there, and this one liked the car, so it took it for a spin. I thought it was so cute!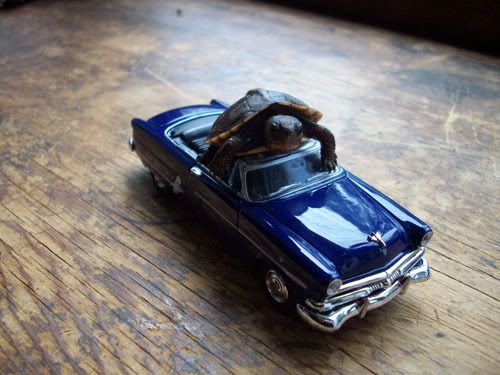 I hope you all have had a good weekend! :D School starts tomorrow for my kids, I've got them all ready for it, so lets see how we do... I hope we can survive another year :)