I joined the Shepherd's Bush exchange on the SBEBB, I mailed my package to my partner
Suzanne
last Friday, and I hear it got there safely, yay! I am glad :) She says she likes it too, which makes me doubly glad LOL!
I stitched Scatter Sunshine, and finished it into a pillow. It was so springy and bright, I loved how it turned out. I am glad you like it Suzanne :)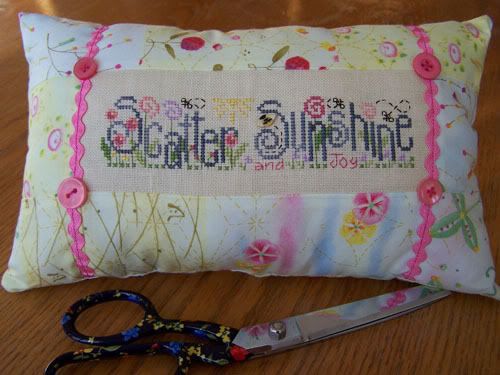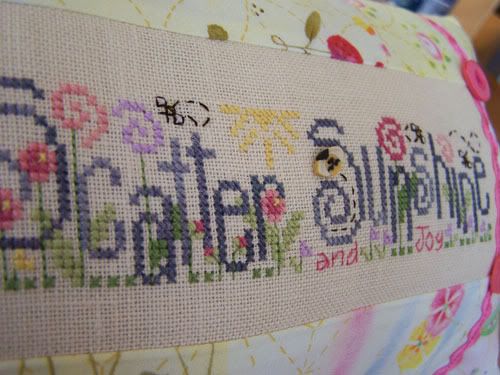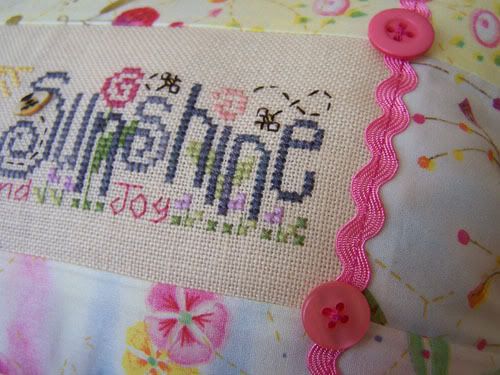 I'm still working on my sister's Christmas gift, which is over half way done now. I'll post pics of it soon. Also, I got two quilts back from the quilter, they look so good... and I'll be binding them in the next week or so, then I'll finally have two big quilts finished yay!!!